When a young person dies an untimely, unnecessary death…it's very painful.
Now when a young person dies from a botched plastic surgery, people tend not to be sympathetic, they tend to mock, they tend to spiritualize and moralize and give opinions the families of the dead really do not want to hear because the dead are gone, no amount of eulogy or curse will wake him/her up. It's the families left behind that wallow in pain over their loss.
So the story of Crystabel, a beautiful young woman, I must say, dying after a botched plastic surgery is annoying, actually! Crystabel, died at the Cynosure Aesthetic Plastic Surgery Clinics, in Mende Maryland, Lagos State. She was reported to have visited the medical facility on Okunola Aina Street, Mende, for plastic surgery. After a few days, she was reported to have complained about feeling pains and bleeding, to which the medical personnel handling her told her was normal…she died the day she was supposed to have been discharged; despite spirited effort by the clinic to keep her alive.
Her family wasn't contacted because report said she didn't leave any number to which the hospital could call but when her friend, who knew about the surgery, felt she ought to have returned, made enquiries, was told Crystabel was already in the morgue.
Now I hear the facility has disowned the doctor that carried out the surgery.
Immediately after I read her story, I was reminded of the how Mrs. Stella Obasanjo, too, died in Spain while undergoing a tummy tuck. Stella Obasanjo, the former first lady and wife to former President of Nigeria Ret. Gen. Olusegun Obasanjo, died after a botched tummy tuck surgery; people mocked, few sympathized with her only child, a son who had to bear the brunt of their scorn. It happened abroad, sometimes, doctors botch even the simplest of surgeries. Where the patient doesn't die, may live with the result of the doctor's carelessness for the rest of their lives, my mum is a case in point, a cataract surgery by Russian doctors flown in by Maxivison almost made her blind.
But my mum survived; thanks to more competent doctors at Eye Foundation. While mama's surgery isn't cosmetic, I'm reminded that carelessness on the part of some doctors can cost a patient's life.
However, truth be told, there are no guarantees once the procedure involves going under the knife! Cosmetic surgery is risky surgery even when it isn't necessarily about the patient's health, it's about the patient's wellbeing.
Crystabel for some reasons believed she would fare better with body enhancements and it's within her rights to pursue what will make her feel whole; so she shelled out million…figures vary online, let's be content it isn't peanuts she paid. She spent millions to achieve what would make her happy…she died in the process.
A life is lost and needlessly too, the thing to wonder is, why do people dabble into plastic surgery?
The truth is many of us suffer insecurities. Women especially. No matter how gorgeous looking we are outwardly, many women are unsure of their bodies; we often do not like what we see in the mirror.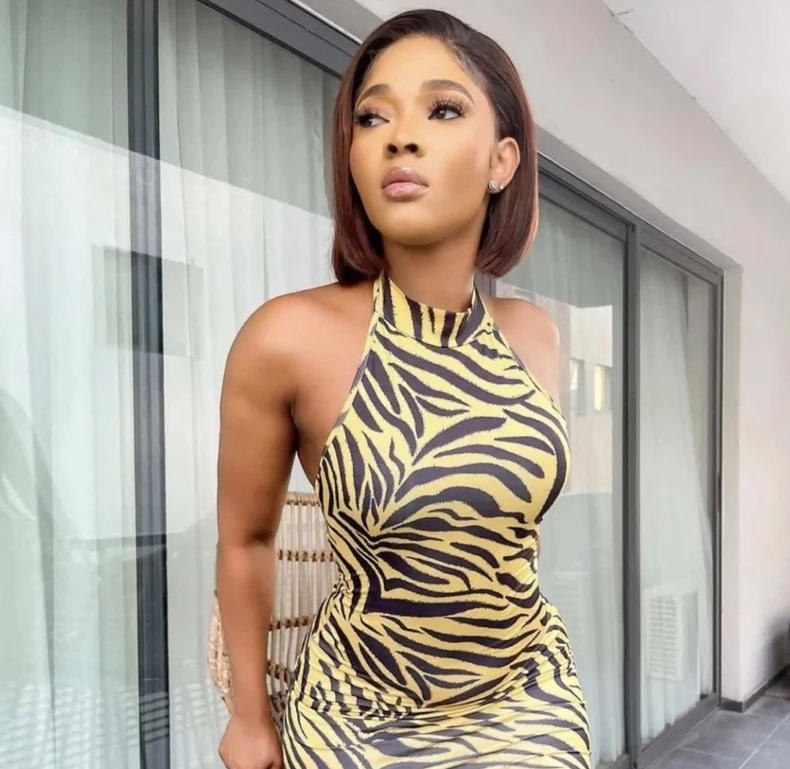 My legs are too short…
My arms are flabby…
My bum is flat…or not big enough (nobody complains about a bum too big)
My boobs are drooping… (fewer still complain about big boobs)
We hate our legs, our bums or lack of, our hips or lack of, our boobs or lack of…our noses, the shape of our faces, our lips…even when close friends and family assure us we look awesome, we nurse doubts.
We think the other person has got better boobs or bum or face than us …
Which is why I think in part, a lot of women bury themselves under layers and layers of makeup such that by the time the colours are wiped off, you can't reconcile the before with the after…it's amazing!
Same reason why many bleach their skin…what they have isn't good enough and those who are fair want to be white…it never ends, the search for a perfect body.
But insecurities come in varying degrees; which is why some would opt for invasive methods, like going under the knife versus and please, while this may sound extreme, I personally don't think anyone should be blamed for a little nip and a little tuck here and there.
However, when there's a potential for complications and complications can arise…maybe that look isn't so important after all.
Unfortunately, we live in an age of exhibitionism; everyone is online to show boobs, curves, bums, fine skin, big houses, bigger cars, cash and everything that makes them think they are one up on the rest of us…
Going under the knife to enhance body parts is a craze fast spreading among the young and not so young.
I went with my friend to a dermatologist after she began reacting to something she was allergic to. She had done several tests and nothing was found to be the trigger; not sea foods, or nuts or ginger or any of the common culprits for allergies. So she was directed to see a skin specialists somewhere on the island.
At the fancy clinic, we saw lots of young people who had come for one treatment or the other; lipo, Botox…yes, I thought Botox was for women like me… of a certain age, no, here kids in their 20s and 30s were getting Botox shots and no, not for medical reasons, purely cosmetic…
They wish to look a certain way…if that helps their enterprise, who's to condemn them?
If the business of body care is thriving in Nigeria, then the government or the regulatory bodies, (Nigerian Medical Association?) owe it to the rest of us to step up and control or regulate the practice otherwise we would be swamped by quacks and foreign doctors who's qualifications are suspect but flown in to deceive Nigerians about their expertise.
Go online and check out the spas and beauty clinics offering services that range from bum enlargements to virginal tightening…from skin whitening to even coloured knuckles…but judge not, especially if no one came to you for money to get a cosmetic surgery done!
My point here is as much as there are qualified specialists among the cosmetic clinics, many of them are not qualified to practice.
With reports of the hospital washing its hands off the doctor that botched the job on Crystabel, one wonders why the hospital let him use their premises in the first place.
The police, hopefully will led their best minds to investigate this unfortunate incident and get to the bottom of it. Nigeria is one country where hospitals bring in foreign doctors to perform surgeries and leave aftercare to their subordinates who can't care for the patients they leave behind.
I do hope Crystabel's family seek justice, careless doctors and hospitals should be investigated if anything goes wrong with their patients. These same doctors are super careful when they practice outside the country, they fear litigation, they fear being sued, and they fear losing their licenses because these countries place a premium on human life.
Unfortunately, in Nigeria, there are no visible bodies to seize their licenses over infractions and make examples of them to others and so hundreds of patients die needless deaths in their hands.
Here's hoping Crystabel's family find closure over this rude shock; if the doctor can prove beyond every reasonable doubt that he did what he was supposed to do to prevent her death, then maybe we should accept it as her fate and wish her rest in eternity.