I've never seen a people who know God better than the rest of us, the way some of our nameless, faceless northern brothers do; and I mean the ones who insist on lynching perceived violators of the Quran.
I have never seen a people who viciously fight for God with such ferocity, making you wonder the kind of god they are actually protecting; the way these people fight God's battle for Him, you'll think their god is impotent, and truly not a god if people fight his battles. These people kill for Allah and get away with it because their benefactors will ensure they are set free! They are in the north and now congregating in the south of this country and the only people they truly fear is Boko Haram…ironic because, this is a terrorist group that blasphemes the faith.
They have killed again!
We are yet to come to terms with the gruesome murder of Deborah Yakubu in Sokoto state over an accusation of blaspheme, in Lagos state, another young woman, Hannah Saliu has been murdered for possessing a Quran!
What did Hannah say to earn her such a nasty death? Not that any kind of death is good. She didn't say much, she was just a prostitute who owned a Quran!
In the eyes of the privileged outlaws of our land, a prostitute has no business handling a Quran, it's a SIN! It is Haram, punishable with death either by stoning, like they did Deborah Yakubu or several stab wounds and setting them on fire like they did Saliu.
For those not in the know, here's a short recap; the incident took place in Alaba Rago in Lagos, in a community where most of the people are from the north. Trouble began when a prostitute, Hannah Saliu, upon realizing a customer who had just paid her N1000 for her 'services' had stolen her N5000 from the room they just used!
What the…fxxx!
Realising she had been had, she ran after him, caught up with him and accused him of stealing from her. The raucous soon attracted the undesirable elements who have turned themselves to God's killer squad. may be some of them were even old customers who had a score to settle with her, who knows?
They rallied against her, insisting she was wrong. The thieving customer, seeing his friends among the horde of blood suckers, denied stealing from the prostitute. He then demanded they go back to Hannah's room to search for the missing N5000. As they ransacked her room, they discovered a Quran underneath her pillow!
They asked her what a "filthy prostitute" was doing with a Quran.
How dare a "degenerate" like her, one who would never make Aljanna, associate herself with the holy Quran?
Did she think she could smear the Quran with her "rottenness"?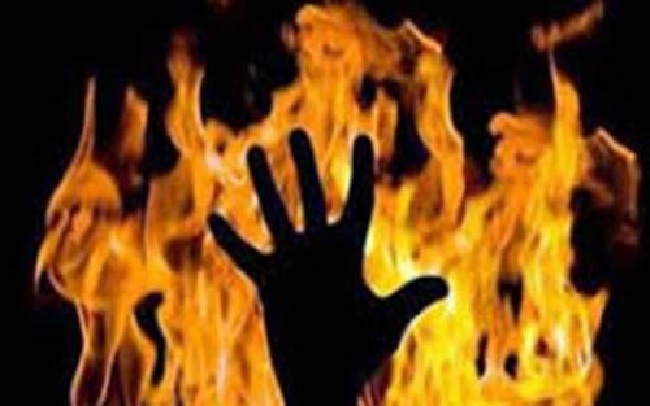 It shocked their small minds that a prostitute could own a Quran when they didn't have one…they didn't have one because if they did, they would have read a bit of it and that bit would have warned about killing prostitutes with Quran…but anyway, they didn't own one and it galled them that a common prostitute owned one right under the pillow her customers use when she services them!
Maybe they had wanted to have her for free before now and she refused.
Maybe they had also wanted to steal from her and she caught them
Maybe they felt her soul was too rotten for Allah's holy eyes to behold…
She was lynched!
But one should ask, how come the customer, who had just left Hannah's bed suddenly suggested they go back to search for money he claimed he didn't take?
Methinks it's because he knew the small minds of his blood sucking friends; he knew the sight of the Quran in Hannah's room would tick them off. He knew the Quran was there but that didn't stop him from having sex with her earlier. That didn't contaminate his belief; he did his thing, stole from her and turned round to condemn her for having a Quran!
I hope Hannah was able to tell them she had plans to know the God that inhabits the Quran; I hope she was at least able to say, though she may be a prostitute, she was still looking for redemption like the rest of humanity.
But maybe these zealots, these people who claim to know the Allah of the Quran better than anyone else, didn't hear her pleas; everyone facing death, plead for their lives. She must have begged to be spared, promising to stop being a prostitute. But they didn't hear her, they were enraged at her guts. They stabbed her several times and not satisfied, set her ablaze.
The hypocrisy of it all! These same people aren't irked at their friend who visited prostitutes and would go to the mosque to pray. He is regarded as being better than Hannah Saliu. But really, these people don't even need you to be a harlot before they kill you for God; remember Florence Chukwu? The school teacher in Bauchi who was killed in 2006 because she told one of her students to stop reading the Quran while she taught English language?
She was beaten to death for blaspheme.
Same thing happened to Christiana Oluwasesin, a Christian woman who was murdered because she was accused of touching a student's bag that contained a Quran. How touching a Quran or owning one could qualify for death in the minds of these poeple.
These women just two examples of how people have died for absolutely nothing!
Thankfully, the Lagos state Police Command has charged three suspects to court over this killing of Saliu. They should be made to tell the rest of us who made them God's killer squad. They should face the full wrath of the law; no human being has the right to take another's life, not even if they were self appointed killers for God!