I am a health conscious addict.
I got that from my late dad. He too was very health conscious. I don't drink excessively, I don't even smoke at all. I eat lots of fruits and vegetable, especially since I turned 40, five years ago. I exercise as often as this Lagos willallow me. You know, Lagos is a tough city to live a healthy life…sitting several hours in traffic can ruin everything for you.
So, I jog. Well, most times I jog, where I can. Again, you have to consider that there are no sidewalks in Lagos, particularly on the mainland. So if you must exercise, which will be mostly on the road, you have to scuttle out of the way for danfo drivers, okada riders, keke riders, crazy drivers who don't understand the first thing about traffic rules, if you succeed at avoiding being knocked down by by any of these people, you have roadside hawkers to contend with; be careful so you don't knock down the wares they spread on the road on the small space left for people to walk…then you have other pedestrians to deal with.
So many times, it is better to wake up early, before the roads get crowded and do your jogging. That's what I used to do. I live in ikeja, so I have mapped out my route. I take off from Ikeja roundabout, jog down Awolowo road then at the junction, I would cross into Allen Avenue, enter a side street and jog back to Ikeja roundabout. I have often tried to vary my routes particularly with the spate of robberies and kidnapping going on. I do not take it for granted that no one would not attack me as I jogged; I am a six footer, I am well-built but in Lagos, small children with knives and gun will want to use you to shine; so I generally avoided areas like Ipodo, some small streets that I know I could encounter shady elements.
Ok.
I usually took off at about 5am and even at that time, Lagos is awake, Ikeja under bridge is bustling with people going to work on the island, bus stops are filling up, drivers and conductors are calling out to passengers, so again, early as it is, it isn't too early. So I took off and decided to vary my route because I saw some form of commotion not too far from the bus stop, I wanted to avoid it and so I entered a side street.
I was jogging and had one of my ear buds on, I left the other ear open in order to listen to my environment. I had already reconnected back to Awolowo road when I sensed feet jogging behind me. I don't know when they joined me but I heard two joggers coming behind me; now, it wasnt the first time I would encounter other joggers on the road. They were talking in low tomes. I looked back and from the faint light; light from shops, lights from the few cars that had begun to ply the road… they looked like young boys…so I continued, not sensing any danger.
Then I got distracted with a phone call, naturally, I slowed down…big mistake!
It was my wife…
What was she calling for?
Before I could say, "Hello, I hope you are ok?" I felt someone slap me from behind and knock the phone off my hand. I whizzed around and received another one so hard, so hot, I actually saw white light! I was dazed for a moment but that was the moment my assailants wanted; they hit me from both sides and kicked me to the ground.
They were small boys, small boys, that even from the faint light, I could take them down without being breathless. I just grabbed the legs of one of them to pull him down. I figured, if they were going to steal from me, I would make them work for it…
But that was another mistake.
The other one got frightened, pulled out a knife and began to stab me.
I didn't let go of the one I had already grabbed, he fell and I was pounding him with all the adrenaline enabled me to.
By this time, too, I was shouting, "Help, help me, they want to kill me!"
"Bring your phone, here is your phone!" One of them was shouting at me. In my mind, I was like, so they want to kill me because of phone? They could easily have snatched the phone and fled, why beat me, why stab me?
I fought back for my life; but the knife stabs were so persistent…I told myself, "Ol boy, leave these people, they will kill you, o."
I was calling for help and nobody came…my eyes, nose… entire face were oozing blood, my sides,, hands…blood everywhere and even then, they didn't stop. They were kicking and the one with the knife wouldn't stop. I began to beg for my life.
"Please don't kill me, take everything you want, don't kill me, please…"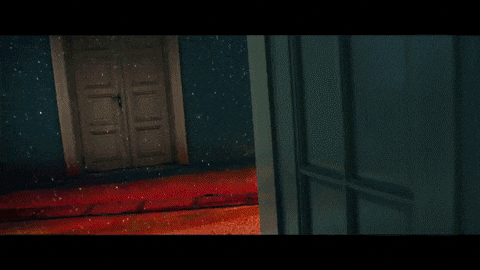 By this time, I was flat on the ground and swallowing dust. I saw a few feet cross to the other side of the road. They were running away rather than help me! This is Lagos for you.
The one stabbing me didn't stop, so I just stopped struggling I curled up so they wont get my stomach. I played dead even though the pain shooting through my body was killing me.
When they saw I had stopped struggling, they took me for dead and began to ransack me; they removed my wrist watch; it monitors my heart beat and my exercises; they removed my ear bud, I only had one on, the blue tooth type, they removed my jogging shoes, they removed the phone pouch and even my running vest!
I just laid curled up …until I heard them running away.
Nobody came to help me.
Nobody.
I heard movements around me…then I began to call for help again. I was covered in blood. That's when one elderly man came, he said, "This man is still alive, this man is still alive…"
Now, I said my wife was the one calling when they attacked; I had put the phone on to answer before they slapped me from behind. So she heard the commotion and knew something was wrong. She immediately got dressed, went to the police station and began to look for me. Thankfully, she knew the routes I often took.
In a nutshell, she eventually found me. She saw a crowd gathered and somehow knew it had to be me there.
You see, I was still there because people were afraid they could be held if they took me to the hospital or called the police, I heard their discussions as I lay there…they were afraid.
Hummn.
Thankfully, my wife came and with the help of some people, got me into the car where I soon passed out, I had lost so much blood.
I can tell the story today because as the boy stabbed me, he missed major arteries. I curled to protect my stomach and vital parts that knife wounds could potentially make fatal. I also survived because I had help at the time I did and I was physically in a great shape…so you see, it worked well for me…given the circumstances.
I was at the hospital for two weeks.
Will I jog again?      
I believe I will. My wounds are healing and I will jog again. After the attack, I gained over 10kg from just sitting and sleeping in hospital and being pumped with all kinds of drugs.
I will go out and jog again but for now, I do my exercises in the house these days.
(Series written and edited by Peju Akande and based on true stories)