I don't like surprises at all and due to that fact, I always play out scenarios in my mind firstly to determine what my line of action will be in a given situation and secondly to analyze my thoughts, feelings and sentiments about the situation. For me, the good side of this is that I am not totally trusting of human nature. (I said nature not people) and so I can accept the bad parts of our nature to some extent because I tend to imagine the worst of what I or what anyone can do in a given situation. The flip side of this as a friend once told me is the attraction to myself, situation and circumstances of things that I do not desire but I always retort that I don't dwell on them long enough for them to become my reality.
So, when I read the disclaimer issued by Ireti Doyle some few days back, I knew it was something I could do. For those who are not in the know, Ireti's eldest daughter Abimbola Onyeulo who carries on the business of hair and beauty creams under the name Kachi has been accused of swindling members of the public especially through her wholesale hair importation business by collecting monies from them and not delivering the goods paid for or by delivering inferior quality products where they are delivered.
Apparently, the disclaimer was as a result of a state of affairs which had lasted for almost two years with customers murmuring on different social media handles about the fraud being perpetuated by Mrs. Onyeulo who continued to stir their anger as she went about advertising her businesses and organizing what she called hair trade fairs around the country ignoring or blocking grumblers if they enquired about their goods. It appeared that the pressure was also mounted on Ireti which led to her issuing a "Public Service Announcement" sometime in June, 2020 on her Instagram page, standing by her daughter and saying she won't entertain "complaints from irate customers." She further warned against scam pages and highlighted that her daughter's business was "nurtured for over a decade with love, tears and sacrifice." She further stated "If you pay into the account other than the Guaranty Trust Bank acct no. in the last frame, that is entirely on you."
Still, people continued to protest, stating that not only did they pay into the approved account but their payments were verified and acknowledged by Kachi. The protests finally caught the eye of both the EFCC and the Federal Competition and Consumer Protection Council (FCCPC) who intervened all to no avail.
In January 2021, Onyeulo in an Instagram live chat with Mr. Dele Momodu acknowledged owning people and said she was making attempts to refund their monies or supply the goods ordered. She did pay some of her debts but not enough, as the remaining debts are said to be over N40million and involved at least 67 people.
The public disclaimer by Ireti a few days ago came against the backdrop of all that had earlier transpired and on the heels of the recent arrest, detention of some staff of Kachi and the investigation carried out by Foundation for investigative journalism. However, the public wasn't having any of it as they claimed that it was too little, too late; she, Ireti, having supported her daughter severally in the face of the increasing claims of fraud and being the main reason they were convinced to do business with her brand.
Like I said earlier, I imagine a lot and I have imagined what position I would take if my child or someone I deeply loved, committed a crime against a person or persons, humanity like a genocide or mass murderer, dragged my hard earned integrity and name in the mud or identified with something, somebody or a lifestyle that I am strongly opposed.
Will I stand by them no matter what or will I leave them to their fate.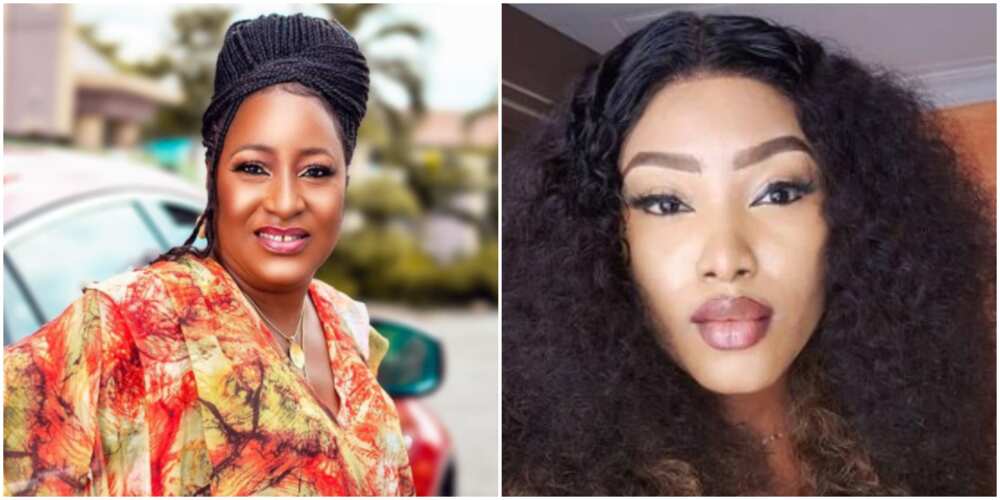 There are no easy answers to the question because the situations vary, a person could commit a crime through no conscious and intentional fault of theirs e.g where there is the element of mental sickness. A person could have the purest of motives to do a business and forces or policies conspire against them eg Covid has changed the dynamics of our lives and a person who used pre- Covid indices to make financial calculations may find him or herself being labeled a fraud.
A child could find themselves unintentionally becoming pregnant or making someone pregnant, a child could publicly declare themselves gay believing that they were born that way.
I believe that in considering how to react to these kind of situations, the first consideration would be that of the individual at the heart of it all. What kind of person are they really?
Is this behavior normal or a radical departure of who they are?
What are the primary and secondary factors that may have led to the situation?
And is it understandable given the circumstances?
Is the individual contrite or unapologetic?
Do they accept their behavior as being wrong and do not make excuses?
Do they ask for help or demand it based on the fact that because you are a loved one you must take their side?
Secondly, what are my duties to myself and my child. Will I be true to my values if I allow certain situations to occur or persist because of my allegiance to my loved one?
Will I be able to live with myself or look myself in the eye especially when I am convinced of my loved one's culpability?
Does being a good mother mean that I cannot throw away the baby with the bath water?
Thirdly, my responsibilities to the society and general public:
Where both interests are intertwined will I resort to self preservation as against that of the general populace eg a person with an obvious mental sickness whose parents in their denial of his or her condition neglect to seek for help because of the stigma and who commits a crime against innocent citizens?
Ireti Doyle's action is a testament to the fact that many a time, we are negatively affected by the actions of our loved ones and how we choose to react in those situations reveals our true nature and what we stand for. I applaud her for coming publicly to state her position, it must have been one of the most difficult things she may have had to do but it was a bold and brave thing to do. I do not in any way judge her especially as I do not know what may have transpired between mother and daughter, I however, would have preferred that she touched on the role her endorsement of the brand played on the decisions of the public and apologized on both their behalf. I believe that had she done so, she would have been given the benefit of a doubt and her statement would have been more readily accepted as people would accept that her daughter being a adult should bear the consequences of her action.
In all of it, in as much as I will allow my children to suffer the consequences of their actions, if they are willing to come home, they will always find a home in and with me.