When news reports indicated that the country was getting the AstraZeneca brand of Covid-19 vaccine, I began to read up on every piece of information I could find on the net.
When people began to go for their shots and some posted photos of themselves online, I watched out for comments on the vaccines' efficacy and its touted negative side effects.
From the New York Times, I gleaned "Federal officials in the US and an independent panel of medical expects (have) accused AstraZeneca of cherry –picking data about the effectiveness of its vaccine." The report further added that, "… the vaccine appeared to be 79% effective at preventing Covid-19. But the panel said its efficacy might have been between 69% and 74% and it reprimanded AstraZeneca for overly rosy description…Faith in the vaccine had already plunged across Europe after recent reports that a small number of recipients had developed unusual blood clots."
My anxiety grew over the vaccine for many reasons;
In a country such as ours, storage facilities for health essentials as this vaccine is always doubtful, for instance, how sincere is the government at ensuring the vaccine would still be effective and therefore safe for use? Would our officials ensure the right temperature for the vaccines, granted that this brand doesn't require as much refrigeration as the Pfizer equivalent?
If it goes bad, will adequate measures be taken to ensure it is completely destroyed, thus preventing anyone from reselling to private clinics?
Following after rumoured side effects that could potentially endanger lives, what is the government putting in place to ameliorate this? Will it ban the vaccine if people report widespread side effects like blood clotting or any other dangerous effects?
And since government's planned deployment is in phases, with health workers as first recipients followed by the the elderly from 60years and above, what measure of care will the government give if these categories are compromised health wise?
And finally, with a popular seriously skeptical about Covid-19, how will the government convince people to go take their shots?
Covid- 19 hasn't shown its face in Nigeria the way it has in Europe and South Africa for instance which is why a lot of Nigerians are skeptical and when we drill down to the basics, it seems only the rich and the privileged catch the virus and so would therefore need vaccines either for cure/prevention or for something to show when the need comes for travel.
I had heard from a friend that we could go to the Army Cantonment to get our jabs and so I took a trip to the military base to check on how things going. I took a look around and observed that it was held in a hall with about 8 stations where people were meant to first get registered before moving to points where they would get their jabs.
5 people were conducting the registration on a long table and three tables were set widely apart with two health officials each, one giving the jab, the other recording names of patients who'd got their vaccines in a blue card before sealing it with QR code.
Now, I got to the cantonment the following day at exactly 8.57am and at that time, there already was a growing crowd of between 80-110 people at the clinic. On inquiry, I was told to take my seat at the end of a long line of seated people waiting to register first and before being asked to join another queue to take our jabs. I learned that the Elderly, Health workers, Petrol attendants, Teachers (not necessarily in this order) were given priority over the rest of us.
There wasn't any kind of structure to the exercise as there appeared to be more than two distinct queues, one for registration and one for vaccines…People had formed two more queues. I noticed a few people shunting from one queue to another and each time they did so, others would complain.
"That queue is for health workers, are you a health worker?"
"It doesn't matter, let him stay there, we are all here for the vaccination."
"That line is moving faster, keep my space here, let me go and try…"
And so the commotion continued.
I soon noticed another group of people holding small papers and standing on a queue leading into the hall. When I asked, I was told these were people who had come the previous day and were registered to be given vaccines, (hence the small paper they held)but the military had rtun out of vaccines for the day, so they were back to get theirs and so naturally would be attended to before we newbies.
There was little regard for social distancing, yes, most of us fastened our masks but social distancing and discipline was thrown out of the window. It didn't even help when a female Army Officer kept demanding that the crowd moved away from the entrances to the hall…(there were two.)
She ordered the crowd to space out but no one listened to her.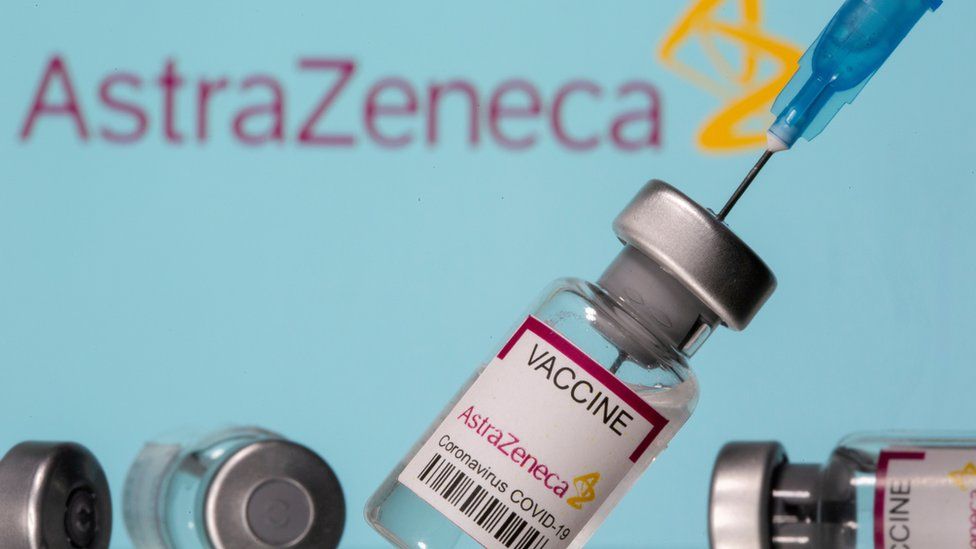 For Civilians, who had come to benefit from military vaccines, I was quite surprised many began to grumble.
"I have been here since 6.30am," someone grumbled…The time was a few minutes past 10.30am when he spoke, "…Up till now, they have not attended to me, their officers are just bringing people in."
As usual, with a crowd such as this, you will hear several experiences worth listening to.
"You can go to NEPA at Surulere, it doesn't even take time there, my friend got his own just yesterday, in less than 30miutes."
"I heard that at Ifako Ijaye, you get your jab easily, my sister did hers in less than 20minutes."
Every one shook their heads but remained rooted in their positions on the long queues that hadn't moved much in the last two hours!
Then someone spoke out our thoughts: "The reason this place is crowded is because we are sure the military would have better storage facilities for the vaccines and they would not take batches that have gone bad."
Aha!
Trust, is the basis for people not going for the vaccines and trust again, for taking it.
Nigerians generally think Covid- 19 is a scam and where they remotely think it exists, are sure it's a rich man's disease.
"Have you seen any trader fall down and die? Have you heard that bus conductors, people who ride buses, everyday Nigerians struggling to earn a living, died from Covid-19? It's a rich man's disease, so let the rich go and get the vaccines…"
So those of us who trust in the vaccine's efficacy were htere to get it but we were distrustful of the government's storage facilities in public hospitals. We however trust the military would be diligent enough to ensure the vaccines' safety, so we came there, rather than go elsewhere.
As I approached the registration desk, I found out the queue was slow because the military were registering people on their phones, not on laptops or desk tops. This accounted for why the process was slow and frustrating not just for officials but the crowd as well.
I eventually did my registration at a few minutes to 12noon…on an officer's phone. At that time, I was both tired and thoroughly vexed.
At the vaccination table, it took just 2minutes for the jab and my name to be written on the blue card; the jab itself was just a small prick and the nurse was done.
I was advised by my friend to go take paracetamol after the jab but I didn't, I felt ok.
I waited a few more hours to see if there would be any negative effects; like vomiting, body pain like my sister experienced or voracious appetite, like someone on the queue said of his elderly mum who'd taken the vaccine the previous week.
I felt none of these.
My kids called from schoolto check whether I was suffering any unusual side effects, I assured them I was fine.
"Did they ask you to sit by and watch your reaction?" My son asked.
In Nigeria? Who's got time for that in naija? As soon as I got my jab, I had to hurriedly get up for the next person in line…the military were running out of vaccines for the day and there was still a crowd of no less than 80 anxious people to be attended to.
In the evening, my elder sister called to ask me if I felt anything.
"Nothing," I announced and with more people, who knew I got my jab, calling to find out how I was doing, I began to think I had got the wrong dose.
"You mean you are ok," my partner asked?
Yeah.
My elderly parents, both in their late 70s had also experienced no noticeable side effects, so I mustimmune to it, i thought. Though my older sister in her early 50s had reported joint pains, "the kind you feel when you fall off a lorry.,," (She's fallen off a bus before, so she knows. lol)
Then alarm bells began to go off; around 8pm after I had done my daily1 hour walk with my friend. I knew I could get into trouble if I didn't take my paracetamol…
Side effects kicking in. I braced for the night, with a bottle of water by my bedside, my phone fully charged and paracetamol within easy reach.
I didn't get much sleep because I began to have joint aches and general restlessness. I prayed this was the much the vaccine would demand from me. By the following morning, I was just only a little better and when the aches began again, I slammed it with paracetamol.
"You'll feel better after today," my friend reassured me.
I sure hope so.