Some years ago, I had this boyfriend who travelled abroad and left me with a son to care for all by myself. I became pregnant before he left and when I told him he was responsible for the pregnancy, he denied it.
At that time, I had no idea he was even planning to travel abroad. After he stopped talking to me when my parents sent me out of the house (because they said I brought shame on them) I went to live with my aunt in Abeokuta. I had my baby and began to learn sewing. School was out of the question for me.
It was a long time afterwards that I heard from a friend's friend that this boyfriend, Francis, the father of my baby had travelled abroad, under a different name.
I faced my work and my son and thank God for my aunty, I was able to get myself together again.
Along the line, I met Samuel, the man who later married me and adopted my son as his own. At this time, my son was almost 5 years old. We changed his name from my parent's surname and gave him Samuel's name. Samuel moved us back to Lagos and asked me to enroll for part-time at the Polytechnic…I graduated eventually as an HND holder in Business Admin.
Things were looking up for us because I had two more children for Samuel…yes we had our issues but who's marriage doesn't have issues?
We had our quarrels like many married couples but we made up and moved on.
Then when my son turned 15 , I mean my first son, his real father called me…at that time I was using an Econet line, that is now Airtel today. Anyway, I don't even know how he got my number, I saw a foreign number calling me one evening, I thought it must have been a mistake because I didn't know anyone from abroad who would want to call me. I eventually answered and it turned out it was Francis, my boyfriend that ran away.
Hummn.
He told me he was sorry, that when he traveled abroad, he couldn't contact me because he was using another person's papers and it took him a long time to settle and get his own papers. He said he would like to marry me and take his son back…
I was shocked, angry, happy and confused.
You see, like I said before, marriages have their own issues, one of the biggest issues I've had in my marriage isn't even my husband, per se, it is his mother and brothers and sister who let me know every time that their brother should never have married me and taken on my 'bastard son.'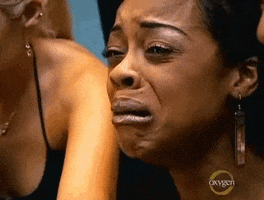 They say it to my face that they didn't know the juju I gave to their brother that he married a "secondhand" wife who also has a "bastard" son! I swear, those people are something else.
But Samuel stood by me, yes he said his family was responsible for his success in life but he never let them abuse me while he was there…but he travelled a lot, he was a site engineer. His job took him all over Nigeria at that time.  His family took advantage and they would come to the house to give me hell.
Anyway, when Francis called, my husband was out of town. I was happy that finally, my husband's people would stop calling my first son a bastard, now his real father had showed up but to marry him? Ha, I would never leave Samuel!
So I told Francis, I was married, "I have two other children, the only thing you can have is your son and that is if the boy even wants to meet you."
But Francis would not let things go. He kept calling…he kept sending messages, he asked for my account so he could start sending money to his son…
At first I didn't tell Samuel about this development because, you know men, they can become jealous over little things but I had to find a way to explain the money I was spending…so I told Samuel.
We quarreled that day. He accused me of collecting money from another man…he said I was planning to leave him after all he had done for me, he asked me if he wasn't father enough for our son, why was I looking for a father for him, a father who left us for so many years. He reminded me of how he picked me from the 'gutter'…he said so many hurtful things that I swear, it wiped out all the good he had done for me…but I just kept assuring him that I meant well, that since Francis wanted to connect with his son, it wasn't fair for me to keep him away from the boy.
I promised to cut ties with Francis and in his presence, I removed the sim from my phone and destroyed it. Now, that time, getting a new sim wasn't as easy as today where you can get a new sim for free, that time a sim was like N20k or N30k, I can't quite remember. But you get the idea that I was trying to assure Samuel that I was solely with him.
So I cut off ties with Frances but I got a new sim, this time, I got an MTN line and after like a few months, Francis called me again!
I don't know how he got this new number but I warned him to stop, I told him the trouble I had with my husband and begged him to wait until his son was old enough to contact him by himself.
He told me he hadn't been able to have a steady relationship since he dated me and that he wanted me back. He began to send money…as if the money would make up for all the lost years…
Now, with the money I had…I wasn't and still not the type that spends on clothes or jewelry. I began to ask around for a piece of land so I could build a small house…you know, I had all this money sitting in my account and I needed to use it for something that my husband would never know about…for some time to come. I am well aware you can't keep things like this a secret forever.
In my office, there was this man who came to sell land, many staff members bought from him but they paid in installments. I had the full money for the land and I asked him to get me the papers. You know, buying the land wasn't a means of getting at my husband, I just wanted to it as a backup plan.
Francis kept sending money and one day I told him I had bought a piece land. He said he was happy I was still a smart woman and began to send money for me to build a house.
In three years, the house was done…my husband knew nothing about.
What was my plan?
To rent it out and be keeping the money for my kids…
Well, Samuel never knew about the house….he died in a motor accident! He didn't die immediately, though…he was unconscious at the hospital where he was rushed to somewhere in Ilesha…he died two days after I got there to stay with him.
I was shattered, we all were. Samuel was the breadwinner for his brothers and sister and their mother. He was the one who even paid school fees for his siblings' children.
I called his siblings to let them know.
I was still at the hospital, making arrangements for his body to be transported back to Lagos when my children told me his brothers had gone to our house to ransack our bedroom and took all the documents they could find…they took the house documents which I had used our names as owners, Samuel's and mine, Mr. and Mrs…
They took over the house…the house I built.
They took over the cars
They took everything of value.
They said it belonged to their brother.
As for Francis…I can't just jump into bed with him, haba. He will be coming into the country next year…we will see how things turn out but right now, I just want to be left alone.
I am a very bitter woman today because I wonder why I didn't use my son's name to build the property?
(Series written and edited by Peju Akande and based on true stories)