I remember the jokes by comedians fueled by the thinking amongst most Nigerians some few years ago, that nothing could drive a Nigerian to committing suicide. I remember how we scoffed in derision when we heard stories of people of other races and in other climes who committed suicide for reasons we couldn't comprehend given the fact that they had a better quality of life in terms of infrastructure, environment and health care. I remember how we beat our chest in confidence that surely a nation whose citizen's were once said to be amongst the happiest and resilient people on earth could not consist of people who will commit suicide when faced with the most difficult situations either to make a point or to push for a demand or request.
Then came Boko Haram and we watched in disbelief as Nigerians of every age and gender blew themselves and others up in a bid to press for their demands and now it's become commonplace as we hear on a daily basis, stories of people of all social status, age and gender who have made attempts to or have committed suicide either through overdose, jumping off a bridge, substance abuse, gun shots or death by Sniper, that chemical used for pest eradication that is so easily found in most homes.
I have had bouts of moodiness as a child and slight depressive episodes as a young adult but like many others, I find it difficult to comprehend why someone will want to kill themselves. Suicide goes against our grain as human beings as we see in the resistance the body puts up especially when attempts are made to forcefully end life either by strangulation, drowning or execution and because it is alien to life, we tend to label those who succumb to suicide as being weak or selfish. Weak, in that we think that suicide is their way of running away from their troubles and selfish because we think they do not consider the pain, guilt and humiliation that their death will bring to their loved ones.
I may be wrong but I don't tend to be offensive or unfeeling when I say that to some extent I do agree that suicide is actually a self centered decision aimed at preserving the individual in the center of it all even though in their thinking most do it presumably to shield their loved ones from embarrassment, humiliation or the pain their being alive could bring. I, however, find it offensive when we deride and heap abuse and insults on someone who has attempted to or has committed suicide for being "weak and selfish" or reduce their existence to unfulfilled dreams , aspirations and expectations as seen in the case of the Lady who was recently alleged to have killed herself. Her whole existence was brought down to the lack of a husband and children even though they may not have been the reasons for which she made the decision to end it all.
The reasons some people consider suicide are varied ranging from
Trauma caused by the death of someone which results in inconsolable grief or sexual abuse / rape.
Mental illness-severe depression, bipolar disorder, schizophrenia- hearing voices telling them to kill themselves.
The end or the lack of a meaningful relationships.
Ill health- the desire to end suffering or to cease being a burden on loved ones who act as carers.
Substance abuse-the influence of drugs and narcotics on the brain.
Accidental /Impulse- the momentarily accidental decision taken without planning for death that goes wrong.
Fear- the fear of being found out, of failure, of humiliation.
Financial strains- debts, job loss etc
People who commit suicide may have one or a mix of several reasons for their actions but no matter the reason(s), which can range from hopelessness – the inability to imagine a better or pleasant next minute, tomorrow or future and isolation- suicide isn't the way out.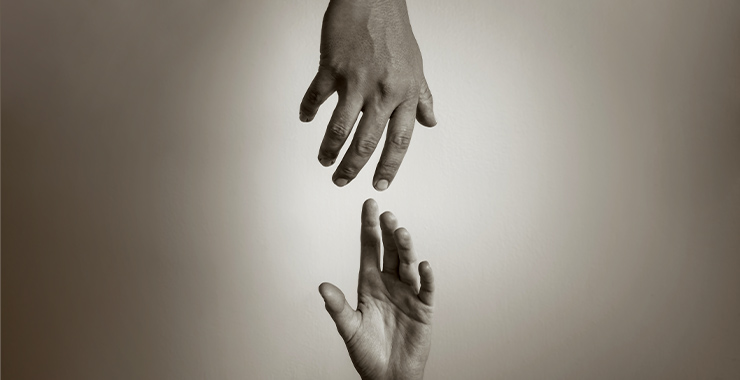 It is said that it takes a while and process for someone to decide to kill themselves and that even then, it takes a while to decide on the method and find the courage to make an attempt. Whichever way we see it, a suicidal attempt is a cry for help and it shows up in several ways especially verbal starting with phrases like-" I can't do this again", "I am tired" etc. It shows in their reactions or non-reaction to things that once interested them, in their dressing, in an unusual recklessnesses or subdued approach to life, in settling their affairs when there is nothing obviously wrong with them.
Like most of us, I wonder what people who feel suicidal want or what one could have done differently to help. Although I am not an expert, I think their greatest need is to be understood by someone who will really listen to them, give them their undivided attention without judging them or giving advice or their opinions until they are asked.
I think they need someone who they can trust, who is not afraid to talk about suicide openly and candidly, who will treat their disclosure without obvious surprise, shock, threats and who wouldn't attempt to shut them up, manipulate or control them.
They need someone who genuinely cares about them, one who will make themselves available, put them at ease and speak calmly and confidently about a bright future and their place in it and help them to explore ways of dealing with their issues in the now and in the future, someone who will reassure their fears, accept their situation and believe them. Someone who will say, "I care." "You mean a lot to me" and show it.
What do people who feel suicidal not want?
Someone who will tell them that they are weak to feel the way they do.
Someone who will tell them to man up or be strong or who render platitudes or give an easy assurance that everything will be okay without a concrete plan to ensure that it would be.
Rejection or sermonizing about how they will end up in hell or insinuating that they are demon possessed.
Being alone or desertion by their loved ones.
Interrogation, pity or patronizing.
Being put on the defensive especially when they are accused of being selfish.
To have their lack of hope confirmed by words spoken in jest or offhandedly.
It's difficult and takes a lot of patience, understanding, wisdom and knowledge to be able to ascertain when people are on a downward trend especially in cases where victims put up a false and positive front. It also takes an emotional toll on us to be available in the ways victims need, especially when we ourselves are going through our own issues. Luckily, there are professionals equipped and trained to help people who are suicidal and we as a people must begin to talk about mental health issues, normalize seeing a therapist/ psychiatrist, take medication as prescribed especially where we are diagnosed with a mental illnesses and care about the people in our lives enough to make them know how important they are to us.
Finally, if people do fall victim to their demons can we please respect their person and not belittle their worth by using their situations to sermonize and as examples in our motivational talks. Can we please not blame their loved ones for their actions. Can we remember that they meant something to their loved ones and not spin off stories that we know next to nothing about.
 Can we please respect the dead?