I am a teacher, I used to teach mathematics in a secondary school and for the sake of those concerned, I would rather not mention the names of school and students involved in the story I am about to tell you.
I did not just teach Maths; I also acted as sports master for the school I taught and no, they only paid me one salary as a teacher, the fact that I was also a sports master was just a bonus for the school. I also sometimes stood in as housemaster for one of the boys' hostel in that school…it's a boarding school.
Now, you may think your little boys and girls are innocent, they are not!
Ok, this is what happened.
I joined this school in 2017 and only worked there for one year.
Now, it was my turn to monitor classes for prep one evening. Before this particular incident, other teachers in the staff room had been complaining about the students…how they caught male and female students in uncompromising positions either during prep or even after prep. This was a general thing…so we had discussed during one of our meetings to scour the classrooms after prep to make sure all the students vacated the classroom areas after prep.
That day, as I moved from class to class, checking on students to be sure they were studying for those who wanted to and for those who just wanted to be nuisances; to ensure they didn't disturb the more serious ones. I noticed that in SS2B, a student was missing. Her name was Angel but she was no Angel!
This particular girl was notorious; she had been caught many times flouting one school rule or the other and let off easily. I don't know if it's because her parents were one of the biggest donors of the school or because they are too lenient with her, I just know even teachers avoided her. If anyone reported her to the proprietress, who was also the Principal of the school, the girl often got away with very light punishment.
So when I saw she wasn't in class, I decided to go looking for her.
Now, prep ends at 5.30 pm, leaving the students some 30 minutes to go to their hostels, drop their books and prepare for dinner at the dining hall.
I searched for Angel, and when I came back to her class again without locating her; I asked a female student to check the female toilets and hostels for her, they said she wasn't there.
I later told the rest of the students to pack up and go prepare for dinner. I began to go from class to class looking for Angel…I found her in JSS's section toilet for boys…on her knees, giving three SS3 students blowjobs! There were three boys she was obviously servicing at once! One was fondling her breasts as she was giving another a blow job, the last boy stood with his pants down… maybe waiting for his turn…
I screamed and they all bolted away!
Instead of this girl to cry or scream or beg or something, she began to laugh at me; she was half-naked with her breasts open and her skirt was up exposing her…
She turned to me, "Mr. Stanley, you want me to give you the best bj of your life?"
What effrontery!
You know, you can't beat these children, if I hit her, I could be suspended. Teachers do not beat students except the proprietress herself.
I said to her, "You should be ashamed of yourself, com'on cover yourself up, I am taking you straight to the Principal!
She didn't even answer me, instead, she shook her breasts at me and told me to go ahead. I wondered if she was on drugs or something because this boldness was beyond me.
I waited outside the toilet for her to dress up and told her to follow me to the principal's house. Like I said the principal was also proprietress.
When we got to the principal and I told her what I caught Angel doing; the woman just shook her head and told me to go and continue my evening duties that she would deal with the girl.
The following morning, the principal summoned me to her office, she told me she had dealt with the matter and I wasn't to discuss it with the other teachers…too late, I had told two teachers what I saw that day, they told me it wouldn't be the first time with Angel that I should look the other way!
So what exactly was going on here?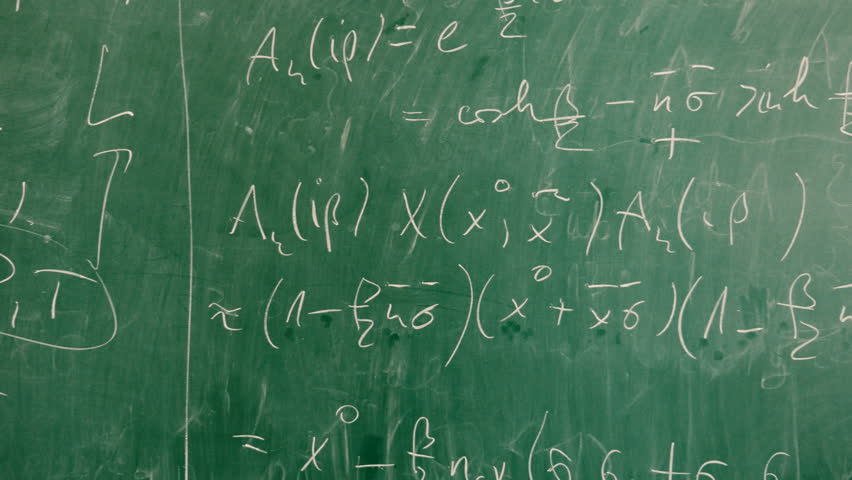 This girl was just 16 years old, are we going to say because her parents are rich, we can't discipline her? Are we going to let her ruin her life because of her parent's wealth? I was very upset!
Hummn.
I now told a male colleague that I had become close to…I swear; I was shocked at his response; he told me the students in the higher classes were hooked on porn. They all had hardcore porn on their laptops, (the school allowed laptops for teaching and classwork and homework…they prided themselves in ICT)
He said every time the ICT teacher changed the password, that the students would hack into the school's WIFI and download movies but mostly porn!
I asked if the school's authorities were aware of this, he said they were, that's why the ICT teacher changed the password every day, still the students hacked into the system and downloaded all kinds of things!
Remember, I told you I was new in the school but I was also worried that nothing seemed to be getting done!
"Have parents been told? Has this matter been discussed with parents at the PTA meetings?"

He said yes but as in the case of students having sex with one another, it was a private matter and the school dealt with it one on one with the affected students and their parents. He said some parents warned the school never to expose their children because they would sue the school for libel and damages!
"Then expel them!" I said
He said, "School that is looking for students, how would they pay your salary if we just expel anyhow?"
That was when I began to chill!
He further told me that he suspected that one or two of our male colleagues may be having sex with these girls in SS2 and SS3! He told me the girls offered themselves, freely, even to him and that the way he saw these colleagues, he suspects they may already be having sex with the girls.
"They would come and unbutton their blouses and show me their bare breasts. I am sure these guys have sex with the girls in some of the uncompleted buildings within the school's premises."
I vowed to go report to the principal!
But first I had to gather enough evidence to substantiate what my colleague told me and yes, I was going to report everything! I have a young daughter, just 4 years old, I would hate for her life to be the way these small school girls were living theirs. The teachers were adults, if these girls threw themselves at them, they should know these girls are children…
Hummn
I went to report to the principal what I knew. The woman told me almost the same thing my friend had said. She said many parents whose children were caught in sexual acts begged the school to keep mum and promised good behavior. They however vowed to sue the school if their wards were named or exposed in any way.
"So you see Mr. Stanley, we are managing a delicate situation here."
At the end of that session, after the third term exams, I was fired! I was told some students reported me to the Principal for making them uncomfortable.
How did I make them uncomfortable? I called them perverts
I said, "If you download porn, you are a pervert!"
"If you go into toilets to have sex with several boys, you are a pervert!"
"If you give bjs at your age, you are a pervert"
I am no moralist…but if we can't correct children under 18, then we are also perverts, that's my submission!"
The principal said she didn't want parents pulling out their children because of a teacher and they had begun to complain about…
(Series written and edited by Peju Akande and based on true stories)