A 26-year-old lady once wrote a poem out of curiosity about what her life would be when she eventually turned 80. Would she have impacted lives? Would she have built a legacy? How would she be celebrated?
If there was ever a reference to achieve the goals she pictured, we suggest she mirrors the life of the former Minister of Health and Social Services and current Chairman of the MTN Foundation, Prince Julius Adelusi-Adeluyi OFR mni.
Apart from the fact that he will be 80 in two days, here are five things you should know about him.  We cannot promise that your jaw won't drop after reading this.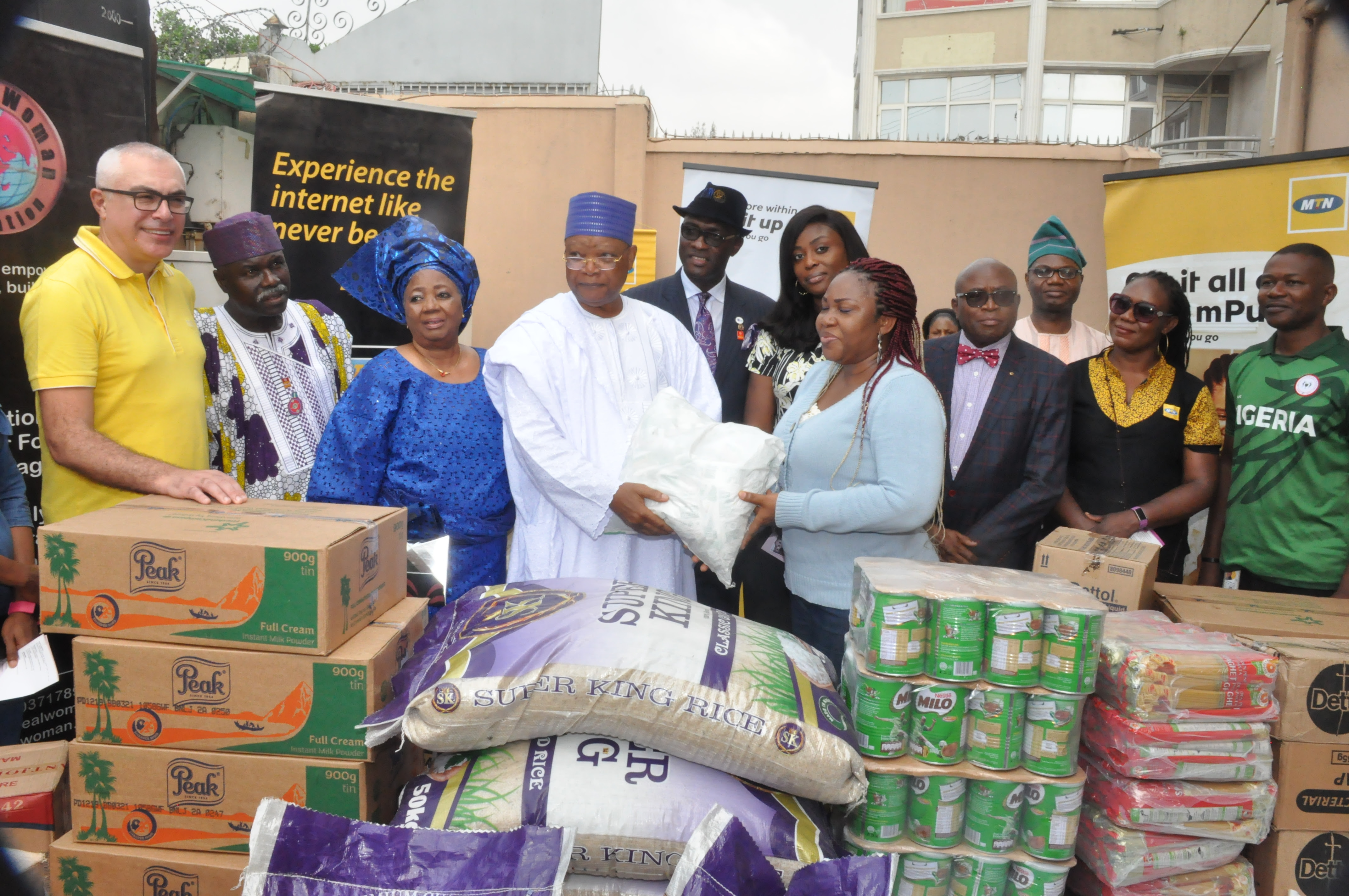 1. A man with many hats. If you know Prince Adelusi- Adeluyi , you know you can not miss him wearing his signature "adire" cap. Although in reality, he wears many hats and leaves us wondering – 'God when?' Asides being a former Minister of Health who sits on the board of the MTN Foundation as Chairman, he is also a graduate of the University of Ife where he studied pharmacy.
Five years after graduation, he founded Juli Plc (formerly Juli Pharmacy Ltd) at age 28. Still driven by the thirst for knowledge, he attended the Nigerian Law School where he emerged as the best graduating student.
Today, he is a distinguished advocate, renowned public speaker and solicitor, an accomplished pharmacist and Chairman, Juli Plc. To cap it all, the name Prince Julius Adelusi-Adeluyi is constantly associated with the word – integrity.
2. A born leader. For nearly five decades, Prince Adelusi-Adeluyi has consistently worn the insignia of leadership and has become a role model and exemplary professional with a record of accomplishments, self-determination and integrity.
Let's go back to the beginning. As a student, he served as Vice-President for International Affairs of the National Union of Nigerian Students (NUNS) in 1964. He was also elected by student organisations worldwide to serve as the Secretary-General of the world student body, the International Students Conference (ISC) headquartered in Leiden, Holland.
He once led a 17-nation delegation to the war front during the Nigerian Civil War, for advocacy and peaceful resolution.
3. An impact investor. If you paid attention to the earlier points, we do not need to go further. However, another feather to his cap would be his substantial investments in the education, health and economic empowerment of vulnerable persons and under-served communities both in his personal capacity and as the Chairman of the MTN Foundation.
On Thursday, July 30, the foundation at a virtual event, handed over an e-library named after Prince Julius Adelusi-Adeluyi to the Obafemi Awolowo University (OAU). The university has become the latest recipient of the e-library intervention by the MTN Foundation joining the University of Lagos, Ahmadu Bello University, University of Nigeria and University of Benin.
While giving his remarks at the event, Prince Adelusi-Adeluyi said "for me, buying books have been a lifelong investment and when it was time to give them away, my alma-mater, the Obafemi Awolowo University came to mind. On speaking with the school librarian, it became necessary to equip the library with some digital resources and this was where the MTN Foundation came in."
4. A man of empathy. After studying his legacy and footprints, we have concluded that Prince Adelusi-Adeluyi is a man of empathy.
He definitely understands the feelings of the under-privileged and the need to proffer effective solutions to make their lives better.
From years of offering pro bono legal aid services to prisoners to donations made to correctional facilities and orphanages in his capacity as the Chairman of the MTN Foundation.
He continues to show us reasons why everyone deserves the benefit of a modern life.
5. A man of values. Prince Adelusi-Adeluyi recently celebrated his wedding anniversary to his wife over 50 years, Mrs. Juliana Adelusi-Adeluyi. A clear indicator of his values for love, loyalty and strong family ties.
There are many more heart-warming stories about this renowned gentleman that will keep you on your toes.
If your dreams look like any of his achievements then this is a case study worth emulating.