My husband has always treated me badly. He beats me even though I am the one responsible for the farm and all the produce he boasts about. I have tried to be a good woman but I am a woman who has been neglected. This man blames me for everything and yet, I have given him 5 children, two died from lack of care.
They were sick but he didn't give me money to take them to the hospital…they died, though not at the same time. When I went to ask for money, he beat me and beats me whenever he got drunk.
It maybe because I didn't go to school, that is why he treats me like this because, he married two others after me and these never let me forget they went to school even though their behaviour doesn't show any education.
They refused to join me on the farm with their children and my husband allowed them, instead he opened shops for them. But their schooling did not stop them from eating the yam and crops me and my children planted.
Why am I telling this story, because you see, this man abandoned me and my three children for years then when things began to change for us, he stated another trouble with me.
In our place, though I know some people don't practice it again, a man can give his wife to his visiting friend to entertain the friend for the night.
When his friend, the one he grew up with a long time ago, when was passing through our town to travel to Lagos. My husband asked his second wife to cook for him and in the evening, he called me to go and spend the night with his friend.
You see, it's because my husband hates me, otherwise, why would he ask me to be the one to go and entertain his friend?
He has just married a new wife, why didn't he send her?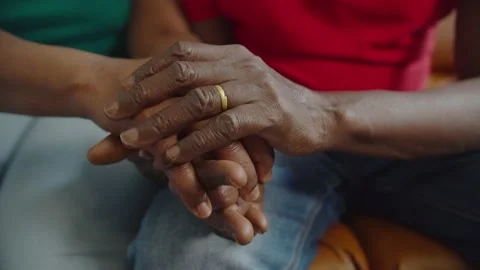 The second wife is there, why didn't he ask her to go and sleep with his friend through the night? Why me? Me that he hadn't even called to his room for more than 10years, the only thing I am good for is to farm because he treats me like a slave not a wife! But I never complained, I accepted it as my fate.
That day, I had no choice but to wash that night and prepare to entertain his friend that night! I had even forgot I had anything between my legs, I'm telling you!
That night….that night. I never knew I was still a human being.
The thing that happened to me that night…
I did not know I was still a woman.
His friend, that night… he was a wonderful man who knew how to romance a woman…yes, I am a little shy but I am too old to be shy about sex. That night, the man was… he just brought me down as in, my body came down…he touched me and the way he did the thing, I never knew a woman can even be "sexed" like that.
He told me I should always clean myself well, he gave me money to buy soap and clean underwear…
You are laughing?
It wasn't funny to me then, I was just bewildered.
He left the following day and I went back to my farming and I bought second hand undies at the market when I went during the week.
A few weeks later, maybe like two weeks after, my husband said his friend was coming by again and that I should get myself ready.
I was happy. At least, even if my husband refused to have sex with me, I am still a woman, I am more than 50 years and I deserve to have some intimacy with my husband even though I have been neglected for years.
When his friend came again that evening…I went to entertain him…and haaa, it was sweet o. The friend stayed for three days and that was when I knew that having sex can be a very sweet thing. The sweetness would start from here, going up, up, up, to my…here, bI mean my head…it was sweet!
I didn't let my husband know I was enjoying it because then he would stop me being the one to "entertain" his friend and maybe send the second wife.
But what I also liked about his friend is that he began to secretly give me money so that I too could use it to take care of my children. One of them is an apprentice with one mechanic in town, the other two are girls are learning sewing with one woman in town.
Another thing is that, the friend began to come to our place more often and when he leaves, my husband would be fighting with me that I was the one encouraging him to keep come back. I don't think so but if it is so, I am happy about it.
One night, do you know my husband crept to the back of our window to listen to us?
He told me in the morning that I was moaning and enjoying the sex.
What was I supposed to do, hate it?
You see why I said he hates me? He gave me to his friend out of hatred not out of love but he himself is surprised that I found the thing very sweet. See life?
How is it my fault?
He abandoned me and another person has found me desirable and now he is angry with me for enjoying something he denied me of.
my husband accused m of wanting to marry his friend, I said, "No. I know your friend is married, I am just a plaything for him." But the truth is, the friend treats me like a human being. he talks to me about his travels and he asks me what I did on the farm and at the market. and even then, I don't want to marry him.
I will open my legs from here to Makurdi if he wants it like that, let me too enjoy what the other wives are enjoying, I am not made of wood.