If you like, call me foolish, if you like, say whatever you want to say but I'm vexed in my spirit at this woman's duplicity.
She's been my woman for more than 7 years. We met when both of us had issues in our marriages; on my part, my wife was behaving like someone they swore at, always misbehaving, fighting everyone in our compound, fighting me and going to parties without my approval, just generally being a bad wife.
On her own part, my woman, Tawa; her husband was just carrying women all over Lagos. So when we jammed, it was 2 cut 4 and we really jelled, Tawa and I.
In the course of our relationship, Tawa moved out of her husband's house and began to live alone. So we had a place to 'meet' regularly. I wasn't really looking for a wife and she wasn't really looking for a husband, you know, after being in bad marriages, we just wanted companionship, marriage wasn't what we both wanted.
Anyway, after sometime, my own wife too, I told you she behaves as if someone swore at her to forever misbehave, she too packed her things and moved out with our children.
Tawa and I became serious.
She got to meet my children, I got to meet hers. She has three children for her husband and I have four with my wife. But mine are a lot younger than hers. Her own children are even working, one is married.
Anyway, I often slept at Tawa's place and along the line got to know a few of her friends but she never slept at mine. You see, Tawa is doing well in business, she has three shops at Oke Arin market and has many people selling for her, she deals in textile materials and business is good for her. So she sees my place as being beneath her. The other thing is, she also didn't want me to move in with her because, you know, big woman concern and people would talk but me, I'm too much of a man to move in with a woman; if she wants to be my woman in every sense, she has to move in with me no matter my condition but we had agreed that there would be no marriage.
So how did I know she's been cheating on me?
Ok, two weeks ago, she had an accident; a motor accident along Lagos- Ibadan express way on her way back to Lagos from a function. That accident almost claimed her life.
Ok, this is how it happened; she told me one of her aunty's daughters was getting married in Ilesha, Osun state. That's where they come from; she would be going there with some of her relatives. She has a car but cannot drive…you know some women are like that. She has a driver but at that time, the driver was unavailable to drive her…that is number one suspicion.
Why would your driver be unavailable when you need to go out of Lagos?
The driver and I are palls, so maybe she didn't want the driver to gossip to me!
Anyway, Tawa told me she would get someone to drive her.
I said ok, 'be safe, greet them in Ilesha.'
She didn't give me the signal to come along with her and I refused to ask to be invited. I'm her man, should I beg for invites?
When she began to make preparations to travel, you know, getting the aso ebi to family and friends. You know, I said she deals in textiles; she was also doing some catering from Lagos, buying souvenirs and all that. It was obvious to me I wasn't included; that was the number two signal I got about this cheating. How will a woman I have been going out with for almost 7 years be going out of state and I wasn't even arranged to go with her?
But she is a very independent woman and since I was not the one fueling the car or paying for the aso ebi or even the souvenirs, I held my peace.
Anyway, my woman doesn't know how to drive but she has a car; somehow, she told me there was someone who would drive her and some of the people going with her.
On their way back after the wedding and all that, they spent five days away from Lagos, on their way back, they had an accident and she almost died!
I had been monitoring her movement when she left Ilesha, that day. She told me all the stops they made but after Ibadan, I stopped hearing from her…before then, she was calling like maybe every 30minutes or one hour interval, I was also calling to check on their progress.
Anyway, I didn't hear from her for about three hours and since I didn't have the numbers of those she claimed she was travelling with, I called her daughter and then her son, to know maybe they had heard from her. They told me they had lost contact with her.
I can't tell you what trauma I went through for two days that we were looking for her; we even thought she had been kidnapped, until her daughter called me to say Tawa had been an accident and she was in a general hospital in Sagamu. I went there immediately, saw her there and from there, we transported her to Lagos, we brought her to a private hospital for further treatment.
Where is this story going, you say?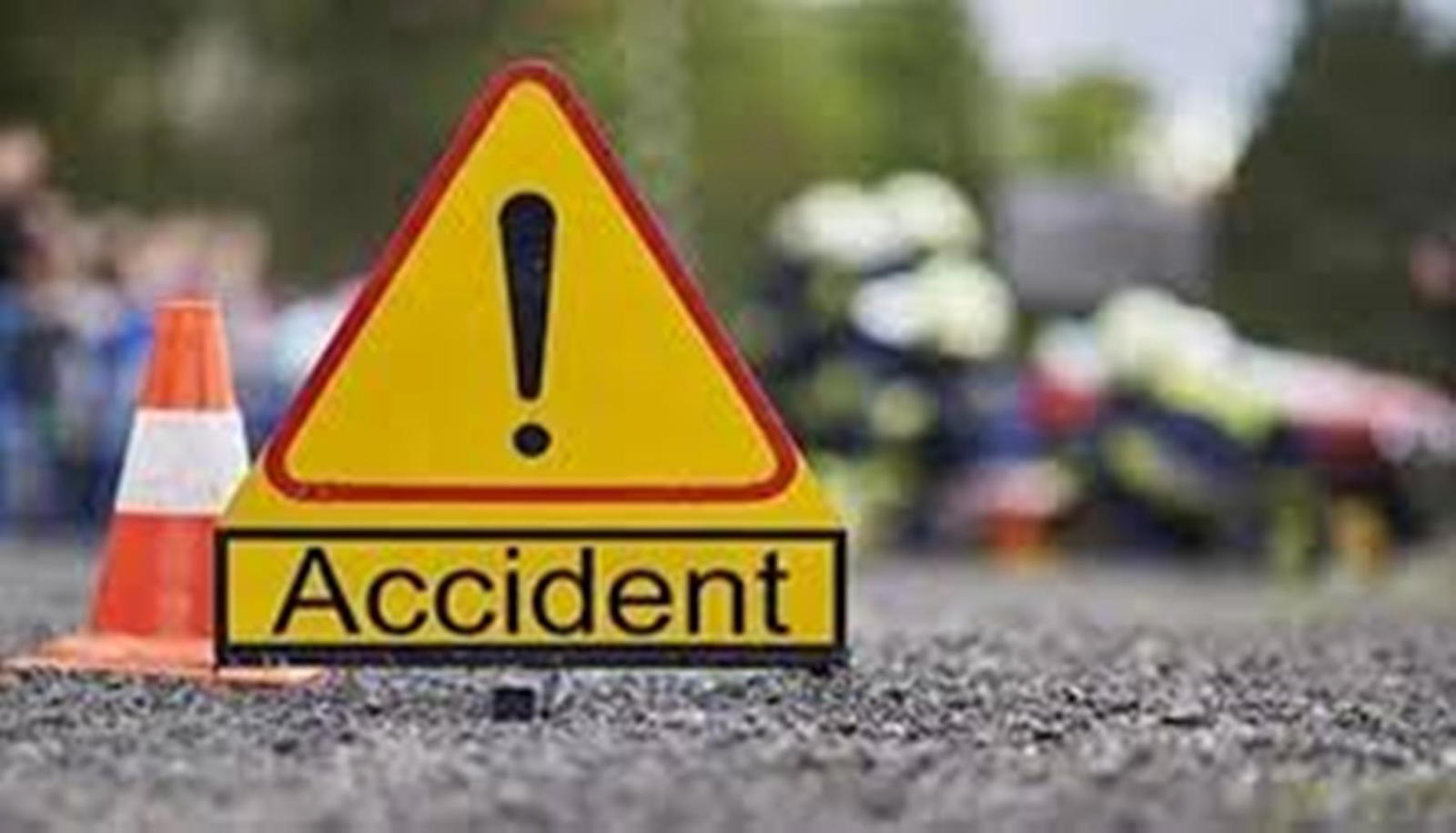 I was told she was unconscious after the accident and the car was a complete write off!
She was stabilized at the hospital and of course, my primary concern was for her, though I was told she was the only one badly injured, the rest had been discharged but one boy died.
The boy was unlucky.
Tawa said she stopped by on the express to piss, she said she had dropped off all her other passengers. She said after the piss, the car refused to start so she called a nearby mechanic. The mechanic boy opened her bonnet, was checking it when a trailer lost control and rammed into them, the boy died, Tawa, who was standing next to him was flung into the bush with cuts and bruises…she passed out.
I asked her about the other person, the one who drove the car and was with her… she was dodgy.
Ha! I wanted to know why the person hadn't even come to visit her because I have been practically sleeping at the hospital with her but she told me not to worry about him since she was the only one injured.
As a man, this troubled my mind.
For many days I brooded over this; why was Tawa cagey about the driver?
Then I had a dream, I dreamt she had gone to Ilesha with another man. They had slept at her parents' place because her parents are from that side, she herself told me she would be staying at her parents' house throughout the period they would be there for the wedding. So she went with a boyfriend to her parents place!
The woman has no shame!
I confronted her with this fact at the hospital and she denied it!
She said her husband was the one who drove her and her relatives to Ilesha. That he was the one driving when they had the accident!
This can't be true because if it was her husband, why hasn't he been to see her at the hospital all these days?
This is a man she said they barely talked to one another.
See, when I dream, my dreams never deceive me!
Tawa has just been lying, saying she could never take a boyfriend to sleep at her parents' place that they would be insulted by it…ok, so where did you sleep?
Who drove the car?
Who really went with you because it isn't your husband, of that I am sure! The husband isn't even on good terms with her parents, she told me that before!
She has been going left and right with her stories that don't tie, she even walked me out of her hospital room one time but her children came shortly after and said I should say, after all, I had been the one caring for her!
I know Tawa is cheating on me…she is lying, using her husband as excuse and this hurts me!
I saw her vividly in my dream with another man and when I dream, my spirit is warning me about something and it's that she's lying.
Why lie!
Is she tired of me?
Why is she lying?
(Series written and edited by Peju Akande and based on true stories)