Everyone seems to have read the story of Bright Ben, who went online to table his marital woes.
He claimed a certain Pastor, Moses Adeeyo, snatched his wife, Tina of 12 years from him. Bright said he was looking for his wife six months ago and had even called the Pastor for advise on the case of his missing wife, only to wake up one morning and find she was already married to the same Pastor!
Bright said of the pastor, "…After some time, he stopped picking my calls and blocked my number. I've been looking for her until I saw these pictures yesterday online. He claimed that the Holy Spirit told him that she is his wife…"
This is the kind of tale that Fela would say, oro pesi je, meaning the answer has been swallowed up in the question.
The questions would have been, "Was former Mrs. Bright actually "snatched" by the pastor in the first place?"
Was there nobody, no friend, family, church members, who could have told Bright they had seen his wife with Pastor Adeeyo in the past six months he'd been looking for her and his children?
Maybe they were all in cahoots with the Pastor and maintained sealed lips?
Six months! Was the Police informed because I tell you, if my spouse and kids were "missing," I would raise hell looking for them until someone talks!
I would harass, intimidate and set the police on all suspects and suspected suspects…until they tell me exactly where my spouse and kids are at! I won't just be sitting down and one day, my spouse has remarried. Where are the tatafoos of our community? They didn't get the memo on the pastor's kurukere moves with Tina?
Take a look at former Mrs. Bright turned Mrs. Adeeyo, she looked happy in the wedding photos. Me thinks if she truly had been "snatched" like Bright asserts, that smile would not light the camera…but let's put that aside.
My elders warned me never to hear just one side of the story before jumping to conclusions.
Thankfully some good reporter has done the digging for me. Former Mrs. Bright has fingers, she has data, she can tell us exactly what happened.
She said, Mba, nu!
I was not "snatched" like some school kid by Boko haram…no. I went with my koro koro eyes into the pastor's den…I mean Pastor's lair, oh shush, I mean pastor's arms!
Former Mrs. Bright said, she left Bright's house because of repeated assault by Bright; she said he refused to let her pursue her dream of a music career and starved her of love and finance, so she spoke to her legs and found herself in Pastor's comfortable arms!
Lord have mercy!
She said, "…He promised to make my life miserable, including putting acid in my cream. Now, he's coming on social media to destroy another man's name."
"…He is lying that he doesn't know my whereabouts. I left his house after he locked me inside the house and kept the keys in his pocket. It was then I packed my things and told him it was over."
To the accusation of living with the Pastor immediately after leaving Bright, Tina said, "I was never residing with the pastor. He lived on the church premises and I lived in Lagos. Ben kept calling me while I was in Lagos before I blocked his number. He threatened me not to ever marry another person."
Ok, so, we have two adults bickering over their marital woes on social media, it's to be expected that we would rise up to this 'judgeous' occasion and apportion blame and judgment, since the matter has been thrust in our faces.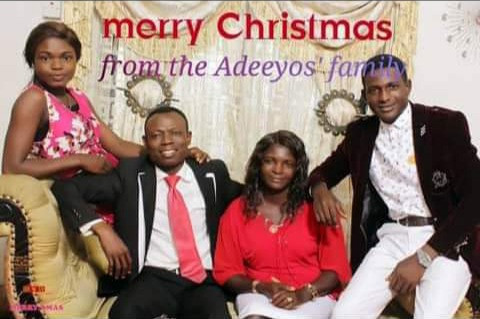 First off, the idea of a man tabling his marital issues on social media isn't a "Bright" idea! Never is, never will be. And thanks again to social media, we got the wife's side of the story. He's accusing her of infidelity, she says he's a wife beater, haven't these people heard of the courts?
Why drag your former spouse on Facebook when you can get redress from the courts? And in many cases now, with the Office of the Public Defender, you don't even have to pay for it.
Does Bright still want his wife back? Tina is unwilling and there's nothing harder than forcing an unwilling horse. Was she snatched? I've always maintained no human being can be "snatched" (especially when they are nobody's personal property,) the 'snatched property' always goes willingly; except of course the person "snatching" is a Bandits aka Boko haram or a King or President Lording it over the owner of the "snatched property," but this isn't the case with Tina, so Mr. Not-so-Bright, should let her go…she's gone, in fact!
There's also a squabble over whether Bright paid Tina's bride price, he said he did, Tina's mother said he didn't.
Biko, Mama, find the man something and pay back and let's have some peace. Maybe Bright paid the bride price and mama forgot he did…old age does that to you. Return his bride price and let Bright look for a "brighter" future with another woman.
Here's the thing, Tina got married to Pastor six months after she left Bright and still maintains that she didn't immediately move in with Pastor!
Sister T, We are not babies here, o.
Six months is rather too soon, don't you think? However, and this is not excusing Tina but if Bright had been the one to get married six months after his wife left him, we would be hailing him as a stud! We won't even blink, we would simply say, "Na so men dey do." Now that Tina has done it…we are quick to label her a liar and a hussy
But this Pastor Moses Adeeyo, sef!
Passssttttooorrr!
Pastor Adeeyo! Is this the work God sent you to do?
Chai, some Pastors will not make heaven, o. Even the Bible said it, I've left you to God, you claim to be his servant, He will be the judge over you!