Two weeks have passed since the housemates got into the Big Brother Naija house. The housemates have mostly been on good terms with each other, but a few cracks have begun to show with the emergence of a new Head of House and the stress of Eviction Night looming large on the horizon.
 Here's everything that happened in week two of Big Brother Naija Lockdown.
The Head of House Challenge
As usual, the Head of House Challenge was held on Monday, and the housemates played the same reinvented snakes and ladders game. There's a die roll involved in the game, making it a game of pure chance. This means that no matter how hard some housemates try, they just might not be lucky enough to roll the numbers that will help them go far in the game.
Lucy, Neo, and Ozo were tied with the highest scores, but after they were asked to roll the die for a tiebreaker score, Lucy rolled a six and finally won the title. Big Brother told her she had to pick someone of the opposite gender as her deputy, and she decided to pick Prince.
Diary Room Gist
Subtle complaints of Lucy's reign as Head of House started to pop up. The housemates feel that her leadership style is somewhat more high-handed than they expected.
Lucy on her own part, complained about how difficult it's been getting the housemates to follow instructions, and asked Big Brother for help with enforcing discipline in the house. However, she seems to be adjusting and receiving more cooperation from the housemates. Regardless, a new Head of House will be emerging on Monday.
Love and Sailing 'Ships
'Ship #Veo seems to have sailed without us realising it. Vee and Neo seem to have become an item, but for now, we'll wait and watch. Lilo and Eric were still going strong, and BBNaija fans are already planning their wedding.
Yoga Session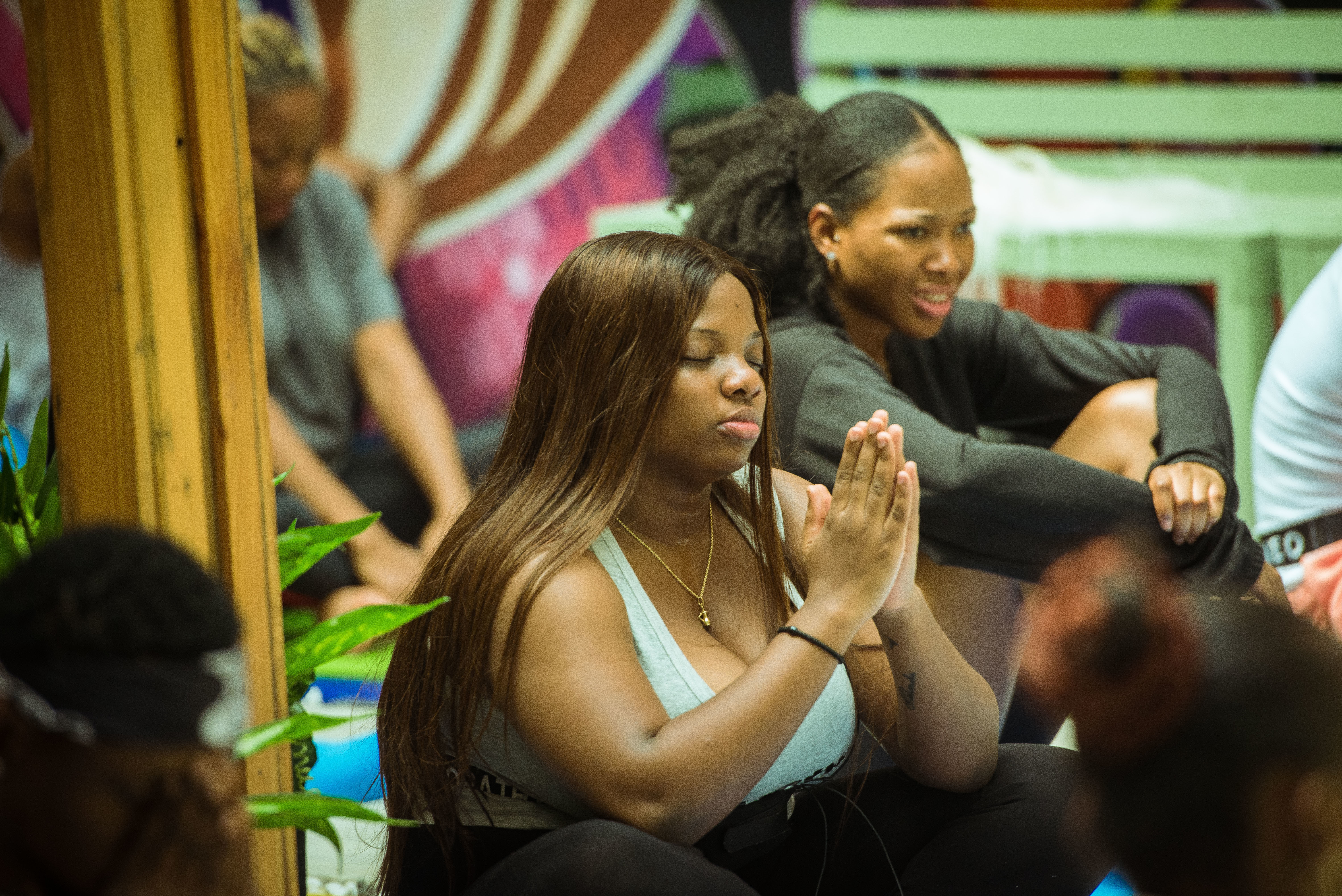 Staying cooped up in a house with 19 other strangers is not as easy as it looks. Remember that the housemates had gone through a two-week isolation experience even before they got into the house, so they must be feeling some sort of mental strain.
Well, this week, the housemates had a yoga session that seemed to be quite cathartic for them. Some people seemed more relaxed while some people even cried a little.
Circus Show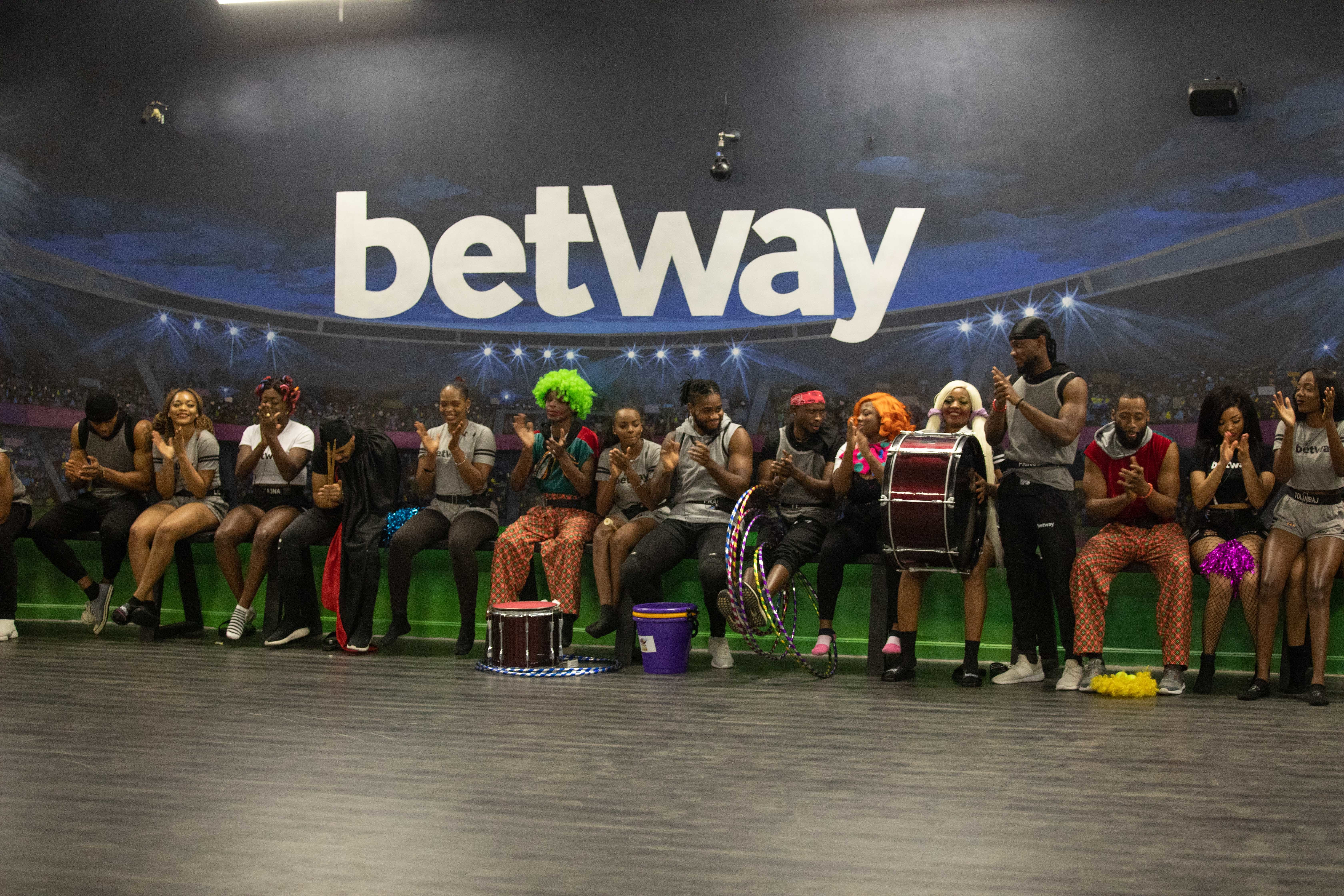 The housemates were given a wager task of putting on a circus show. With the limited time and resources, it wasn't easy, but they worked hard, practiced, and put on a good show. Ozo put up a magic card trick performance, Tochi did a juggling act, and the housemates came together to do some acrobatics and synchronized gymnastics.
Unfortunately, the housemates also failed this week's Wager Task. Big Brother found their performance interesting, but thought the housemates didn't deserve to win. We hope they do better next week.
Betway Arena Games
Of course, by now you know that Fridays are for Betway Arena Games. This week, the housemates were given a very interesting task to do. They were asked to balance an empty soda can on a ruler and walk through an obstacle course in three minutes. If the can happened to fall down, the housemates would have to start the obstacle course all over again.
The game required balance, steady hands and concentration. As you can imagine, there were a lot of shaky hands, and the housemates' cans fell off. A lot. At the end of the day, Praise was the only housemate who completed the obstacle course. It was that difficult. Praise was declared the winner by Big Brother, and his reward for winning the task was to be pampered by the other housemates.
However, Erica and Tolanibaj were warned for flouting the rules.
Saturday Night Party
The Party Night is usually the highlight of the week, and of course the housemates didn't disappoint! They were all glammed up for the party in bright, show-stopping outfits. DJ Big N served hit after hit and the housemates dusted off their party moves. Music artiste, Oxlade also showed up for a special performance for the housemates.
Just like last week, Erica showed us that she was the queen of the dance floor with her fire moves and signature stank face. Eric and Lilo danced exclusively with each other. On the other hand, Kaisha didn't seem to be interested in too much dancing. The housemates seemed generally hyped and happy to let off some steam on the dance floor.
Eviction Night
Ka3na and Lilo's BBNaija journey officially came to an end tonight. The two housemates scored the highest nominations from their fellow housemates after they came in bottom four, along with Eric and Praise in this week's public voting.
In a brief interview with Ebuka, Ka3na said she would miss Lucy and Dorathy the most in the house and would now focus on her business. She said she wasn't too surprised that she was evicted and did not address Ebuka's hints that maybe Praise was more than a friend.
Lilo, on the other hand, said she was surprised that she was evicted and didn't think she did anything wrong because she was always herself in the house. She said she'd now focus on her business and possibly go for her Masters degree.
For more information and to stay updated with the BBNaija Lockdown show, visit the Africa Magic Website or the BBNaija Media Guide Website.