Have you heard about or followed the Johnny Depp/ Amber Heard trial. The facts are quite simple. The two parties were married for 23 months and later got divorced. Sometime last year, Depp filed a defamation suit against Heard in response to an op-ed she wrote for The Washington Post that detailed her experience with domestic violence. Depp's name wasn't mentioned, but the article was widely interpreted as being about him.
In response, Depp filed a $50 million lawsuit against Heard stating that an incident where she accused Depp of beating her was fabricated and that contrary to her insinuations she had, in fact, verbally and physically assaulted him on numerous occasions. Heard denied the claims and countersued for $100 million, alleging that Depp physically beat her numerous times in their relationship, often while intoxicated on drugs and alcohol. Both parties called witnesses who testified on their behalf. Interestingly, Depp called women he had been married to and had relationships with and all of them have denied stories linking Depp to domestic and physical abuse whilst they were with him.
When I read about the case, my mind instantly went to the post I saw on instagram of a Nigerian man living in Lagos who wrote a blogger to complain about the abuse he suffered in the hands of his wife. As the man stated, the physical abuse started 6 months into the marriage and was characterized with slaps and punches and the throwing of plates and stuff at him, accompanied with taunts about him being not man enough to beat her back and followed by tears and apologies claiming that it was a spiritual attack when her anger was spent. What broke the camel back, was when she woke him up beating him with a belt because she was claimed he was no longer God fearing. The guy claimed to have a good job and that he paid most of the household bills even though his wife also earned good money at her job. As at the time he wrote, he had moved out of the house because his children were fighting and bullying other children in school although pastors in their church were pleading on her behalf for him to go back home.
The blogger and majority of the women that commented on the story advised the man to run for his life and never go back to his wife, a few wanted to hear from the wife before they made up their minds as to who to believe. The twist to this story was that the wife who apparently also followed the blogger wrote to her berating her and all those that asked her husband not to go back for not immediately taking her side because she is a woman like them. She did not deny abusing the man as there were videos and physical evidence to show he was saying the truth but she claimed that she was a victim too as he used silent treatment to deal with the issues they had which was frustrating to her and that the poster should have reached out to her to hear the other side without advising her husband not to come back to the marriage. She ended saying "a man cries to you and the first thing you can say is that you are glad they have left , go and have him if that's your plan, may God judge you with what you are doing with men that come to you". In her response, the wife showed the classic traits of an abuser. She was abusive, manipulative, controlling, threatening and gaslighting.
Increasingly, men are beginning to speak up in public about the abuse they suffer in the hands of their women and I must say it is frightening. Frightening because it confirms that abuse is not something perpetuated by only men and that many men who have been condemned just by a woman saying or alluding to abuse may in fact have been victims themselves of abuse at the hand of the woman.
When it comes to domestic and physical abuse the scales are tilted favorably towards women, the stereotype is that men abuse women and we are always eager to call out men who abuse women and rightly so but more and more we are beginning to see that not all women are victims as they claim. Women through the age right from the time of Potiphar's wife have had no qualms about accusing men for crimes they did not commit just because they have been scorned or cannot get their way. There are several cases where a woman has falsely accused a man of raping her leading to the man's incarceration for years only for the evidence to finally show he was telling the truth all the while. I recently read about a woman who lied that her husband was sexually abusing their daughters just because she wanted to get back at him for infidelity and also about daughters who lied to their mother that their father was abusing them so they could go live with their mother who was studying abroad at the time.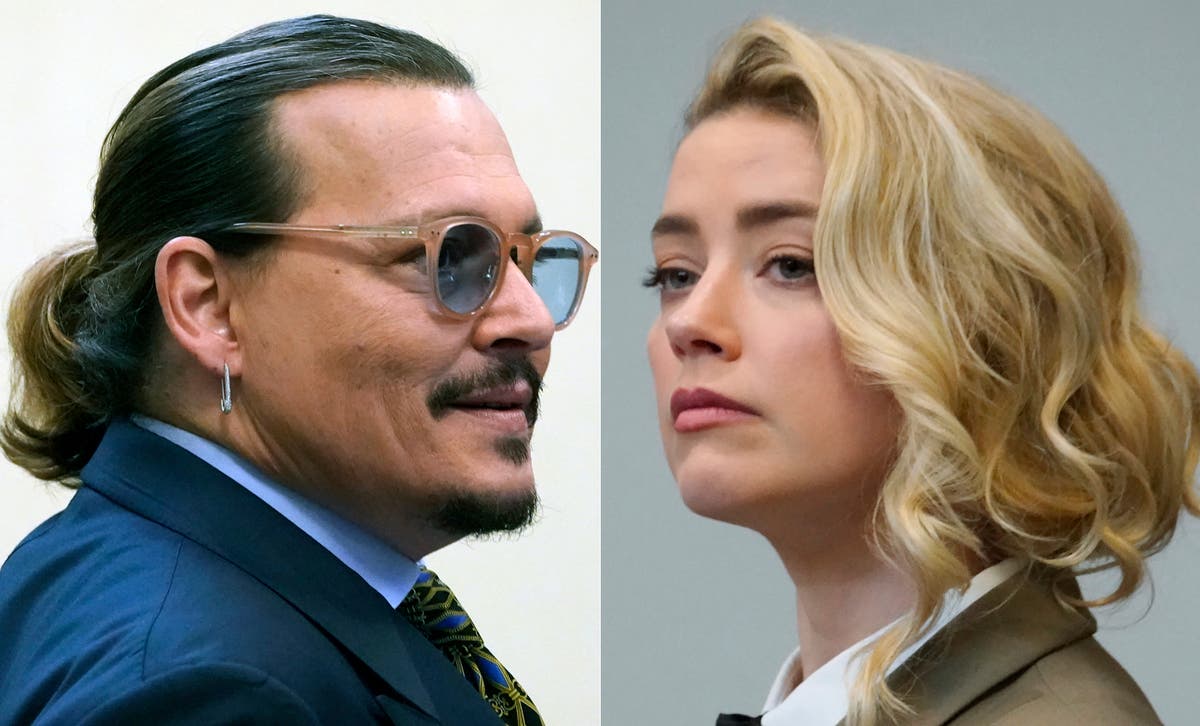 These are extreme cases but many times, beneath the façade of the fairer and seemingly weak gender, lies a cunning, manipulative and devious character. Women are said to very emotional but they are also at the same time very rational or don't you wonder how a Sex worker processes her job. She is neither emotional about her customers nor the payments due to her.
Women are said to be the weaker sex but men are finding out daily that a woman can keep multiple lovers with each lover in the dark about the others; can pass off their babies to different fathers; own assets that their husbands have no inkling about and still claim to be financially disempowered.
Abuse takes various forms and when we think about abuse of the male gender we tend to think, especially with the frequent killings of men by their lovers that male abuse is mostly physical. However, male abuse varies greatly and includes emotional, financial and sexual abuse. I believe I speak for most men that abuse also consists of denying your partner a right to your body either totally as punishment for something he has done or hasn't done or only as a reward for when he has done something you asked for or like or as a means of control. Abuse consists of nagging and henpecking a man until he is weary of coming back home, abuse is also controlling and manipulating the man either by one's wiles, kayamata or special package and painfully, for most men abuse is turning the children against their father.
The trouble with recognizing abuse in men is that most men do not even know when they are abused so far it is not physical. They do not recognize nagging, derisive words and comments and even constant denial of sex as abuse. Most of them feel it's just women behaving in the ways they are meant to behave and this is especially true when it comes to sexual manipulation because they don't see sex as a weapon used by their women to control them because they enjoy the sex when it occurs.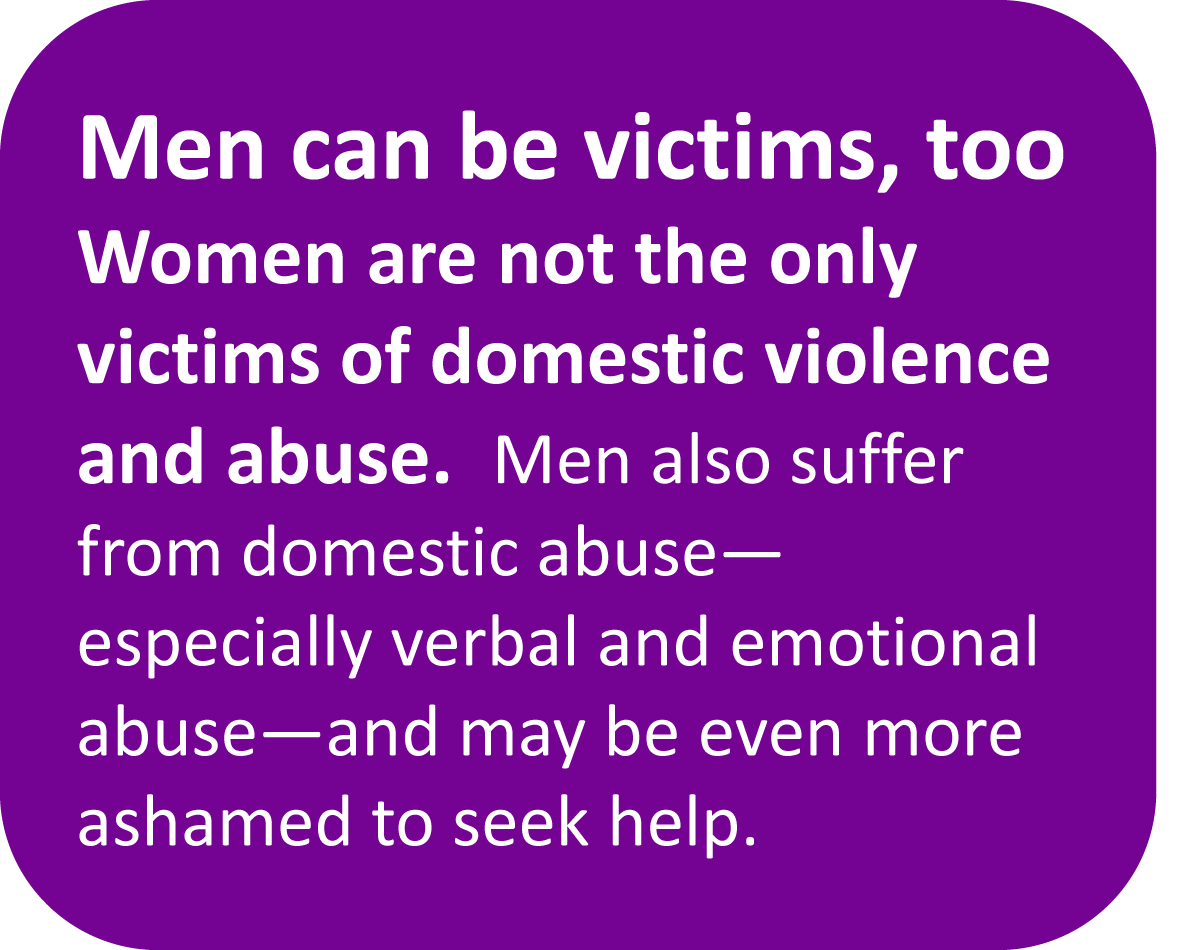 I empathize with men who are in abusive relationships because unlike women they can't readily tell anyone what is happening in their homes as the general belief is that it is only weak men that are abused and if there is anything more emasculating for a man it is for people to know that he cannot "handle" his woman.
In addition, there are no helplines nor shelters available for men who are suffering from domestic violence as the woman most often will turn the tables against them and deprive them of their homes (at least in the developed world) especially if she can build a credible case against the man, which is why most men would rather stomach it or leave the relationship and not say exactly what led to them leaving.
I have found that most men that stay in abusive relationships develop mechanisms to help them cope with the feelings they have of being controlled and stifled in their homes and this may include womanizing, drinking, hanging out with the boys and being quiet, unassuming and non-confrontational at home allowing their wives to rule the roost.
The Depp/ Heard trial in my opinion is the act of a brave man who is willing to go against the generally held opinion that men are the main perpetrators of domestic violence, who is determined to tell by his story and the stories of other men who have been abused by their partners.
I applaud their courage and encourage others in their situation to break free from the bonds of beliefs that a man who is abused is not man enough. I also will enjoin us to ask questions, be objective and willing to consider that the man who leaves his seemingly good relationship may just be leaving for fear of his life, self esteem and worth.