I love sitting with my mum and her university friends- a group of women in their mid – seventies whose looks, appearance and outlook to life belie their ages especially because they tease one another and make me see my mum in a different light from her role as mother. The main things I have gleaned from their collective wisdom and experiences is that, although we are generations apart, our experiences as females, daughters, women, wives and mothers are basically the same. They make true the adage that says that "there is nothing new under the sun" and in listening to their stories, the main lessons I have learnt is that whatever I and my age-mates are going through is not new or strange, that other people have walked our paths and survived and that change is constant.
When I sit with them, in the midst of the laughter and tears their jesting evokes, my main thought has always been that of regret that I didn't relate closely with people much older than myself when I was in my teens or early on in my youth. I feel that I missed out a lot on experiences that would have better prepared me for life and that I wouldn't have made some mistakes that I made especially when it came to addressing issues in my marriage, self-development, career choices, and especially managing my finances and investing for the future. I have always envied my friends who had older siblings, cousins and friends for the main fact that they were exposed to experiences beyond their ages and had people to guide and stabilize them through life. I have generally found such friends to be more streetwise, exposed and more successful in life though they may have shed the cloak of innocence at a much faster rate.
So I for one, was quite happy about the growth of the coaching and particularly the mentoring industry in our nation, as I saw it as a tool to help the younger generation avoid the mistakes we are prone to make when growing up. The growth has been quite astronomical and almost on a daily basis we are bombarded either by one training or the other or by a rhyming statement made by people who refer to themselves as coaches, mentors or motivational speakers. The work they do is exceptional for the most part but it is my opinion that not only have charlatans bombarded the industry, a lot of them are quite overrated both in their imaginations of themselves and the air people have created around them.
I do not doubt the change and growth one's life and business can experience when coached or mentored and the advantages of coaching and mentoring (they are two distinct practices though, having a lot of similarities) are plenty ranging from increased confidence, better connections, avoiding mistakes, a sounding board, sound and tested advice, honest feedback, faster sales or promotions, better standing inside a company or an industry and increase in profits for a company. However, there is a growing dark trend that I am beginning to read about.
Some days back there was a furore about mentors charging exorbitant prices, taking advantage of their mentees by accruing huge sums on their accounts, emotionally blackmailing and taking undue advantage of them. I read about some mentors charging fees as high as N1,000,000.000 for a 6-hour session to mentor individuals who have come to them to figure out ways to increase their sales or earning capacities. Some are arranging meetings in upscale hotels and restaurants leaving the mentees to pay the lunch bills; some advising mentees to borrow money to attend their courses, some downloading materials straight from the internet without adding any extra features to justify the huge costs.
As I said earlier, I am all for taking advantage of the experiences and counsel of others. I have mostly informal mentors for several areas of my life- relationships, Christian growth and virtues, benevolence, ethics and work practices in my profession and businesses etc. Some mentors are my age mates, some younger than I am in age but older in the businesses I am involved in, some I know personally, some don't even know that I exist but I learn from them all. It is so much easier now to be mentored by anyone, the advent of social media has brought into our circles people we would hitherto have had no access to. With a simple click of a button we can follow almost anyone and glean wisdom from their pages.
So it beats me why people will allow others to take advantage of them when access to information is readily available for anyone who is prepared to take their time to search it out. It beats me when people rush to be mentored or coached by someone when it is not the only guarantee for success. It beats me when people are hoodwinked by people that have loads of air but little substance like the marriage coach who has been married for 5 years but calls herself an expert or the business coach, who has never started any personal business or the parenting coach whose children are just leaving primary school.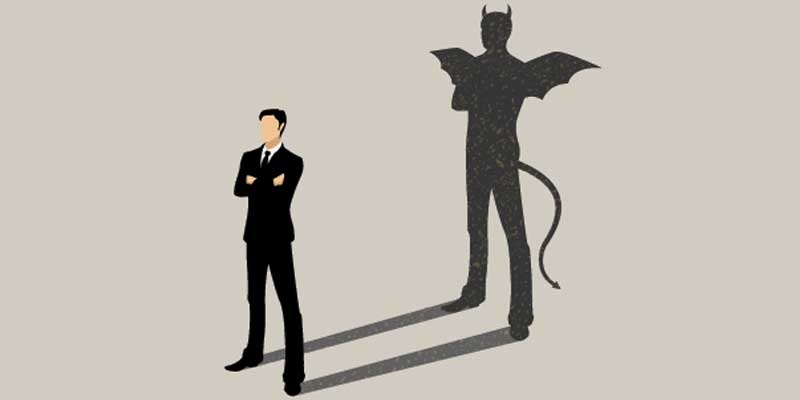 The truth is that coaches and mentors may have the book knowledge but no practical experiences, they may be bad communicators who may find it difficult to transfer the knowledge they have acquired, they are often not really skilled to guide people, they may not fit one personality -wise, may actually steal our ideas and be envious of our growth because they are human and most times we learn better more from our own experiences than that of others. So whilst having a mentor or coach is good, it is not the only pathway to success and our young people should know that knowledge can be gleaned from anywhere including YouTube or simply by reading books.
It is my opinion that servitude or abuse has no place in a coaching or mentoring relationships and should never be accommodated or encouraged.
For a coaching or mentorship experience to be successful, parties must have mutual trust, respect for one another and confidentiality. Where it becomes burdensome, inter meddling and strained, it is best to call off the relationship and look for another person in the field who can mentor or coach you if you must have a formal coach or mentor, otherwise look for elderly people who you respect and learn from them. I recently encouraged my children to connect with people who have a deeper knowledge and wider experiences than them in certain areas especially in their careers and the opportunities available to them living abroad and to my joy I am beginning to see the wisdom of that decision playing out in their lives as they have started to look at things from a futuristic perspective rather than what is immediate and temporary and that my friends, is all what coaching and mentoring should be about.