Last week, they were talking about the story of a woman who was beaten to death by her husband because she refused him sex! That woman was one of us here in the market, she used to sell here.
Some people were laughing, those women selling stockfish there, they were laughing when they heard that it was because of sex that the woman died…maybe their own is different, that is why it is funny to them.
But many of us are wrapping fire under our clothes and pretending all is well with us.
I have been married for over 20 years and I used to admonish the younger women to remain faithful to their husbands, these days I just keep quiet because it is the person wearing the shoes that knows where it pinches.
Me, I have someone I am seeing in secret but I didn't wake up one morning to say, I want to have a male friend outside, things just happened.
See my husband for instance, he doesn't know how to make love to a woman; that is why that woman's story really touched me. My own husband that I am living with in the same house, every time he calls me for sex, I will be crying because sex is like fight! he will just put on his commanding voice; "Come here, enter room, I wan fxxk!"
That's it o. Just like that, so allele, I will enter room, remove clothe, lie down for bed…he will pull your leg here, draw your breast there…as if I am…I don't even know what to say.
If I make mistake to hesitate pim! Na slap! I just never liked sex with him. He would just order me, "Come here I want to fxxc you!"
When I was a much younger woman, I just assumed that was what women experienced in marriage, so I would do exactly as he said and by the time he was done, I would be crying because I was always bruised and it would hurt under there for days…but tomorrow, he would do the same thing, next day after tomorrow, same…sometimes I would be walking like someone they put bottle of coke in between her legs…
Did I complain?
What kind of question is that?
Complain to who? What will you say, that you don't like how your husband dey fxxk, you? You are funny o.
You take it like that. All the women that are my friends, even here at the market, nobody complains about such things.
You know, sometimes, I have just come back from the market and I am tired or I have just finished washing his clothes and maybe it's even ironing…he'll just slap my bumbum and say, "Come here, I want to fxxcc" you know.
That thing annoys me!
But I accepted it because I thought that was what a woman should do, you know, accept it. None of the women I am friendly with ever discussed how their husbands did it with them because you know, we all wanted to have children, so how else would you have children if your husband doesn't have sex with you?
I just never knew sex was meant to be enjoyed by women. When I watched foreign films and see people making love, I just yimu, I say, "This is not real. That is not how it is done."
Then I began to watch our local films. I saw romance, I saw the way some men in the films treated their women when they were about to have sex and I said, "Ha, they have started copying oyibo. Or maybe they are just doing it like that because there's a camera watching them…I had no idea sex could be good…until I met Rahman.
Let's call him Rahman for the sake of the fact that I have grown children and I don't want them embarrassed because of my story…you told me my name would not be written right?
Ok, I met Rahman.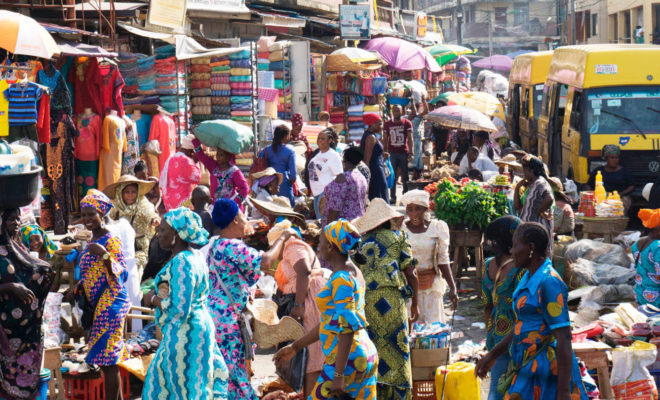 Rahman treats me as if I am made of china as if I will break if he is rough with me!
Walahi!
I didn't know a woman can be so gently treated! The first time we had sex, haaa, I was shocked. I asked him, is this how you used to do it with your wife? Heen… his wife is dead.
He was confused, he asked me, "What do you mean?"
I said, I am not used to this kind of gentleness, so I was quite surprised….
Let me tell you the truth, sex with Rahman is like being born anew. Write it like that! It is as if I am a queen, with flesh as tender as a fish…you know you don't cook fish the way you cook meat? Ehen, write it like that!
Rahman will give me food first, massage my back, talk to me about things happening around us, maybe politics or what is happening generally and as he is doing that, he is gently removing my head tie, my sandals…giving me food and drink to relax me…what woman will not open legs for that one? When you're cooking fish, you don't stir it anyhow like you do meat, you gently shake the pot to get all the ingredients to boil as one…. that's it.
Please if you can write and tell men, even if we are not educated, we are human beings, we need to be treated with care. They shouldn't say because we are their wives, we must like to have sex with them…it is only to have children apart from that, I never pray for my husband to be awake when I get home, let him be asleep, so I can get good sleep too. Or maybe that he should travel faaaaaaaarrr and come back days after.
Even this kissing thing that people do on tv, Rahman taught me how to kiss….so the sex is very, very good. You kiss with your mouth washed o. Many times, I will wash my mouth wella before I go to see him because we will kiss. That too is good…but the ogbeni I live with, who born kiss?
Who born me to say oya kiss small or rub my body small? He will put me in the grave that day! He would call me names, say I am a harlot…these men are like that but they will go and meet ashawo or these small, small girls and do all these things with them.
I said I didn't want to leave my husband because…people will talk. Our people have bad mouth. If I was a little younger, it would have been easy for me to leave because these children of these days, their eye tear reach back, dem no send anybody!
And even, my husband doesn't even cater for me and my children, true. It is me and the help I get from Rahman that I am still continuing to selling in this market.
I don't want to leave because our people have bad mouth. See the way those women were laughing at the woman who died because she refused to have sex with her husband?
Shior! Write it and tell them!
(Series written and edited by Peju Akande and based on true stories)